London & The South is aiming to cement its position at the top of the Racing League standings as the competition moves on to Lingfield Park on Thursday, August 11.
With four winners at Doncaster on the opening night, including a treble for jockey Sean Levey, London & The South set the early pace with 174 points, well clear of closest challengers Yorkshire (128 points).
Matt Chapman, team manager for London and The South, said: "The pressure is on. It has been made perfectly clear in the Racing League team managers' WhatsApp group that the other managers want nothing more than for us to have a miserable failure on Thursday."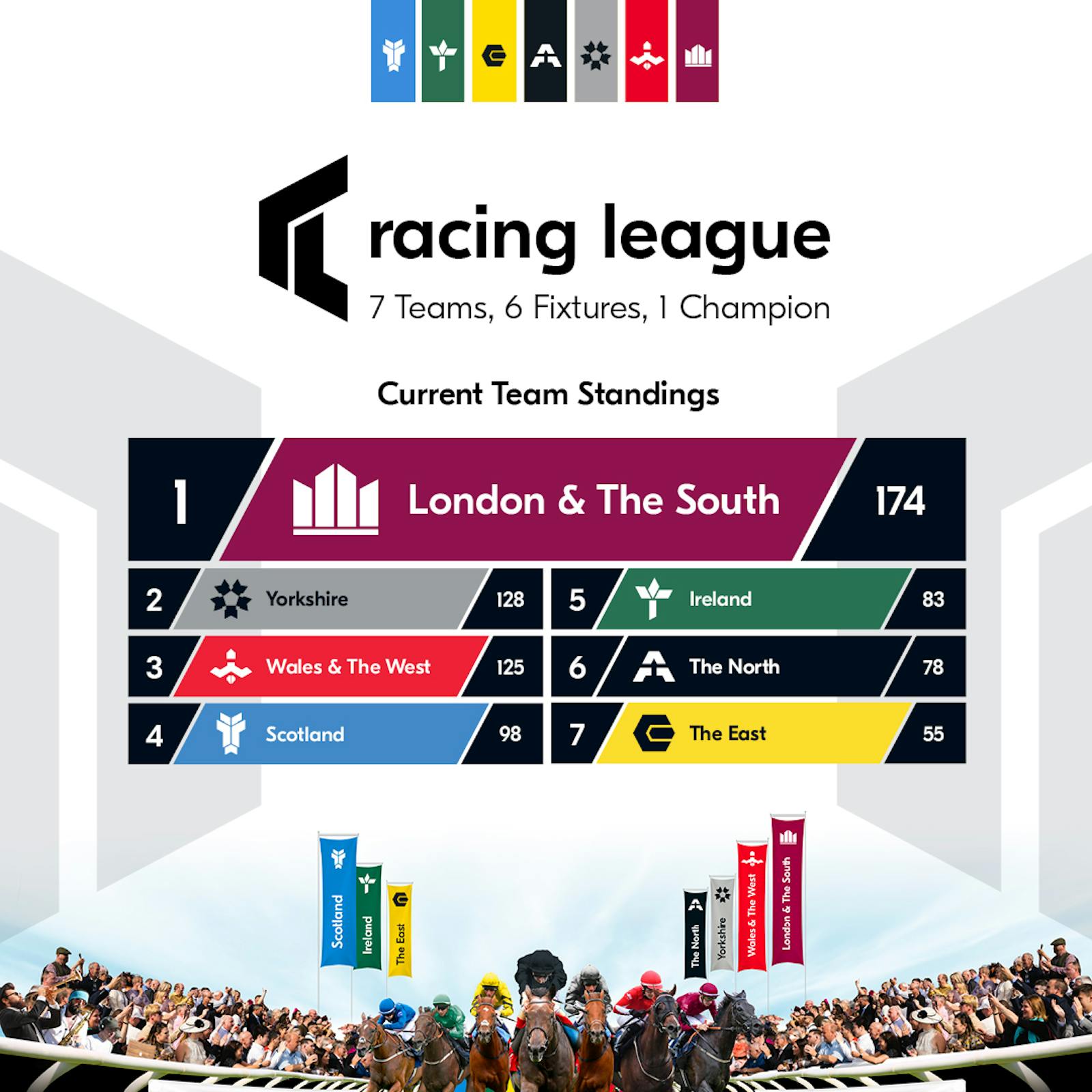 Team Standings after race week 1
On his best chances, Chapman said: "I will be very disappointed if I don't get a good run out of Immortal Beauty in the nursery for Richard Hannon. This is a horse who won at Newmarket last time and you would hope that she is capable of doing something pretty good. We also have Sunningdale in the same race for Paul & Oliver Cole. I would like my chances here.
"The others I am really looking forward to include Neandra in the mile and a half handicap for Andrew Balding. She is our only runner in that, but I think she is really progressive. I am also fairly confident that Charlie Hills will have a good night with his three runners.
"All in all, I will be surprised if our points total doesn't increase quite significantly this week. But having said that, I am very conscious that we probably won't have the best of meetings up at Newcastle. We have made a good start but there are other teams who will be stronger at the northern tracks later in the competition, so it is still all to play for."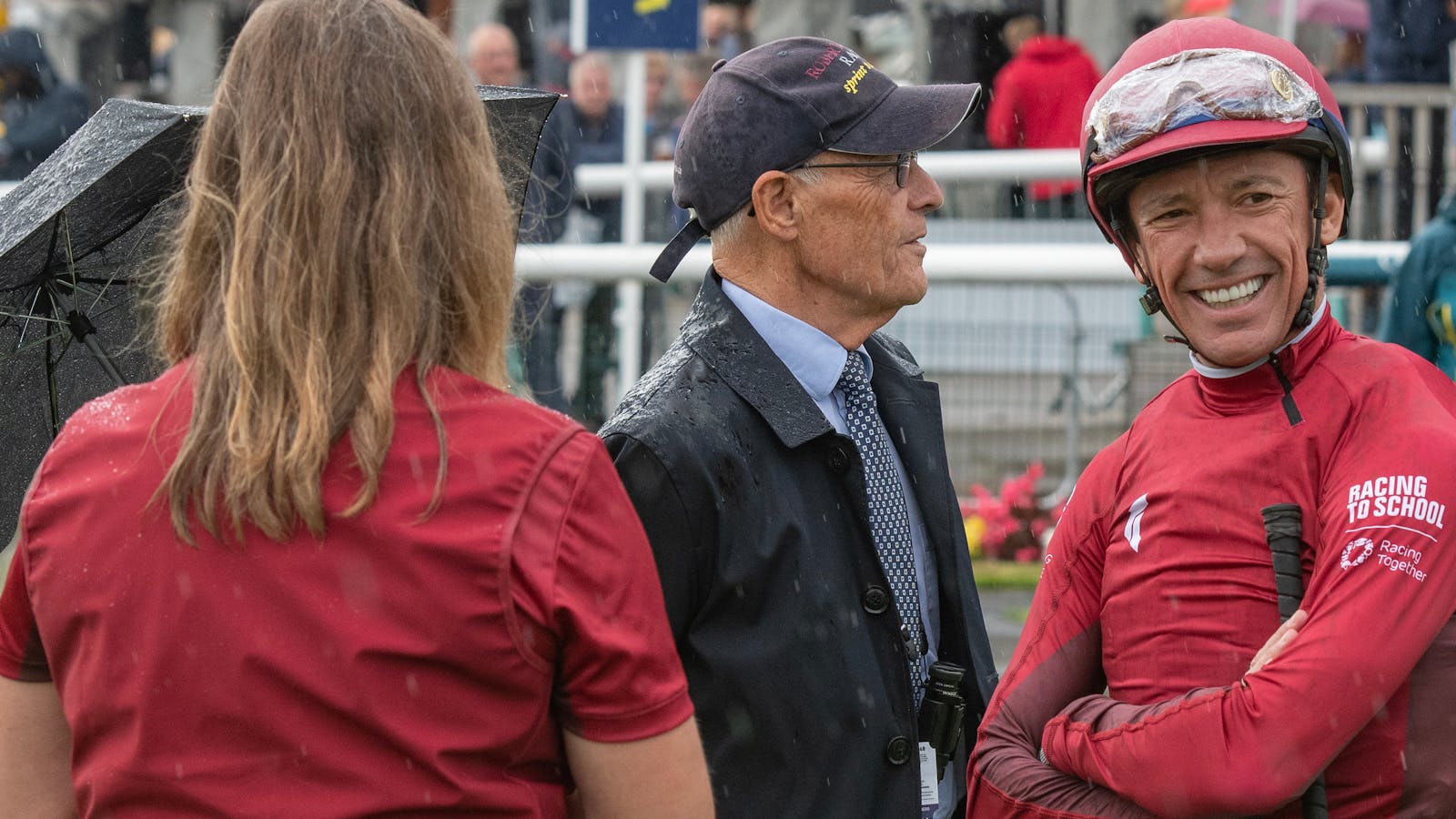 Frankie Dettori makes his first appearance for Wales & The West, partnering Postmark for Milton Harris in the William Hill Bet Boost Racing League R11 and David Simcock's Fox Power in the William Hill Pick Your Places Racing League R12.
Despite not having a winner at Doncaster, Wales & The West ended the night in third on 125 points, with all bar two of the team's 13 runners scoring points.
Team manager Jamie Osborne said: "I think all in all we had a satisfactory first week. We are not too far off the pace. This is a long game and is not going to be won or lost in the first two weeks – you just don't want to get too far back. I think the competition is going to get tougher, but we have some good shots up our sleeve to play in the coming weeks.
"Regarding this week, I think there will be fixtures where we have a stronger hand. We have a load of horses running who I would regard as points getters, but I don't think we have a standout contender."
Scotland (98 points) was in the winner's enclosure at Doncaster with the Jim Goldie-trained Yaaser. Team manager Linda Perratt has her own stable in flying form, sending out five winners from her last six runners.
She said: "I thought the opening night went very well. We had a few hard-luck stories. I was tempted to play a joker on Yaaser but I was not given enough encouragement, although it's my call to make! I guess it's easy to look back after they've won.
"All of my trainers have been exceptionally good. We had a chat yesterday and this morning about plans for this week. Unfortunately, Hugo Palmer had what looked a very strong contender for the nursery but that horse is unable to run.
"Our best chance now would look to be Le Forban in the 6.40pm. He has won twice at Lingfield and Ryan Sexton takes 5lb off, which brings him down to his last winning mark. Red October in the 7.10pm has run well after a break before and is another with good course form. I think we have two live chances there."
The North is hoping Jamie Spencer can inspire a move up the table after ending night one sixth on 78 points. Spencer has three rides on the card, all trained by Richard Fahey.
Team manager Mick Quinn said: "First and foremost, it is nice to get Jamie down for a few rides. With costs and so on at the moment, we haven't been able to get a full complement of runners. Most of my trainers are waiting for Newcastle and Southwell!
"I think we have a couple of nice chances in the 7.10pm with Life On The Rocks and Light Up Our Stars. And the same would apply to Fair Star and Desert Emperor in the 7.40pm. It could be similar to last week really in that we had a slow start and then picked up as the night went on."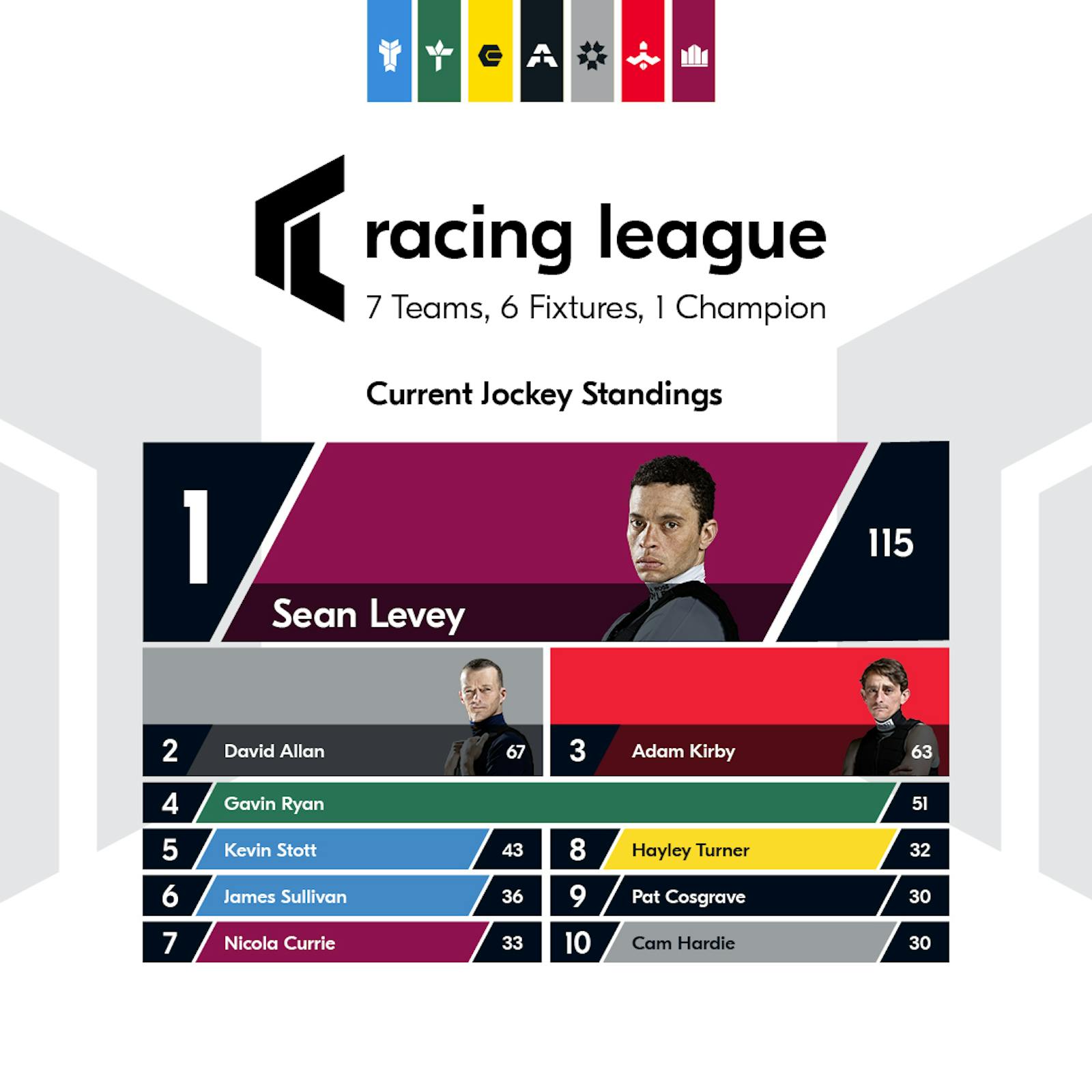 Jockey standings after race week 1