Owner full of praise for Racing League after opening night success of Yaaser
David Smith has hailed Racing League as "an absolutely great thing" for owners following Yaaser's win on the opening night at Doncaster last week.
Yaaser has been a revelation for Smith and co-owner Michele Craig, having been purchased for 30,000 guineas at Tattersalls last summer.
Now with Scotland trainer Jim Goldie, the former Shadwell runner had picked up £16,274 in prize money this season prior to his Doncaster success, with three wins and three seconds at Musselburgh and Ayr.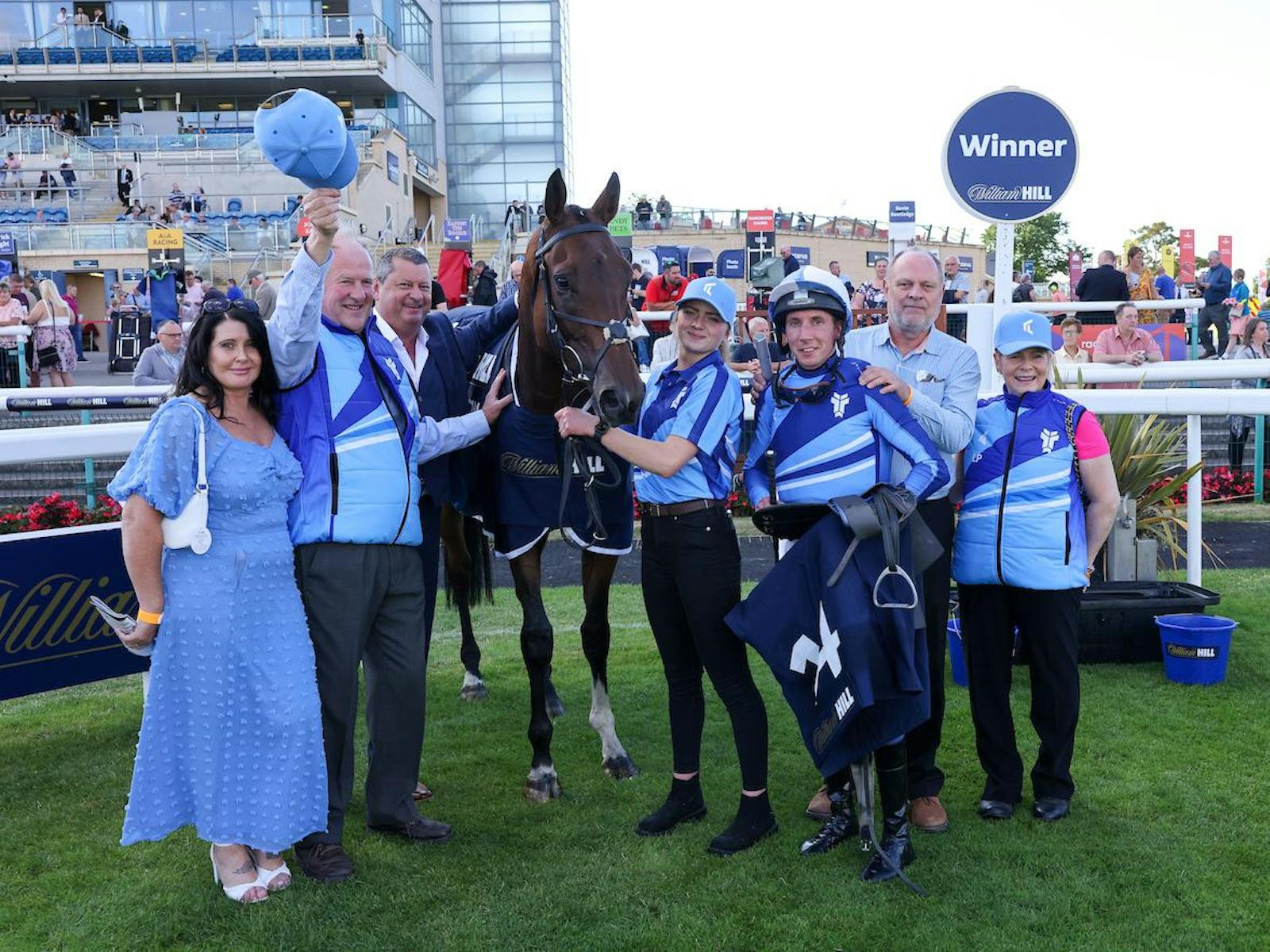 Yaaser with connections after winning at Doncaster (credit: John Grossick)
Smith, who lives in Auchterarder, said: "I have had a love of horseracing for the best part of 20 years. I was a member of the Perth Hunt, which runs Perth Racecourse, so my gateway into the sport was Jump racing, but I have transferred allegiances to the Flat. Yaaser is actually my first foray into racehorse ownership whereas my co-owner has been involved since the 1970s. For me personally it is just fantastic to have a horse like Yaaser first time up.
"Racing League is an absolutely great thing and I am not just saying that because we have won a race. The average prize pot for the winner in Scotland is about £3,500, whereas Racing League is offering over £25,000 to the winner. That is a very significant purse for owners like us. It was a very enjoyable occasion as well and having people like AP McCoy there presenting the prizes made it even more special.
"We are already looking forward to the Racing League fixture at Windsor in September, as our team manager Linda Perratt has Yaaser pencilled in for that. There is also a race for him at Hamilton later this month and we have him entered for the Ayr Gold Cup, although we will most likely get knocked into the consolation race. I would like to think he will show up well in all three of those races. This horse has taken us on a great journey already and we don't quite know where he will end up yet.
"Jim Goldie is great fun, although he plays his cards very close to his chest! We have a very good working relationship. Myself, Jim and Michele Craig in our latest syndicate have two foals on the ground, one by Saxon Warrior and one by Gleneagles, out of a couple of Jim's mares. There has not been a Classic winner trained in Scotland since the 1960s and the hope is to get one before Jim retires!"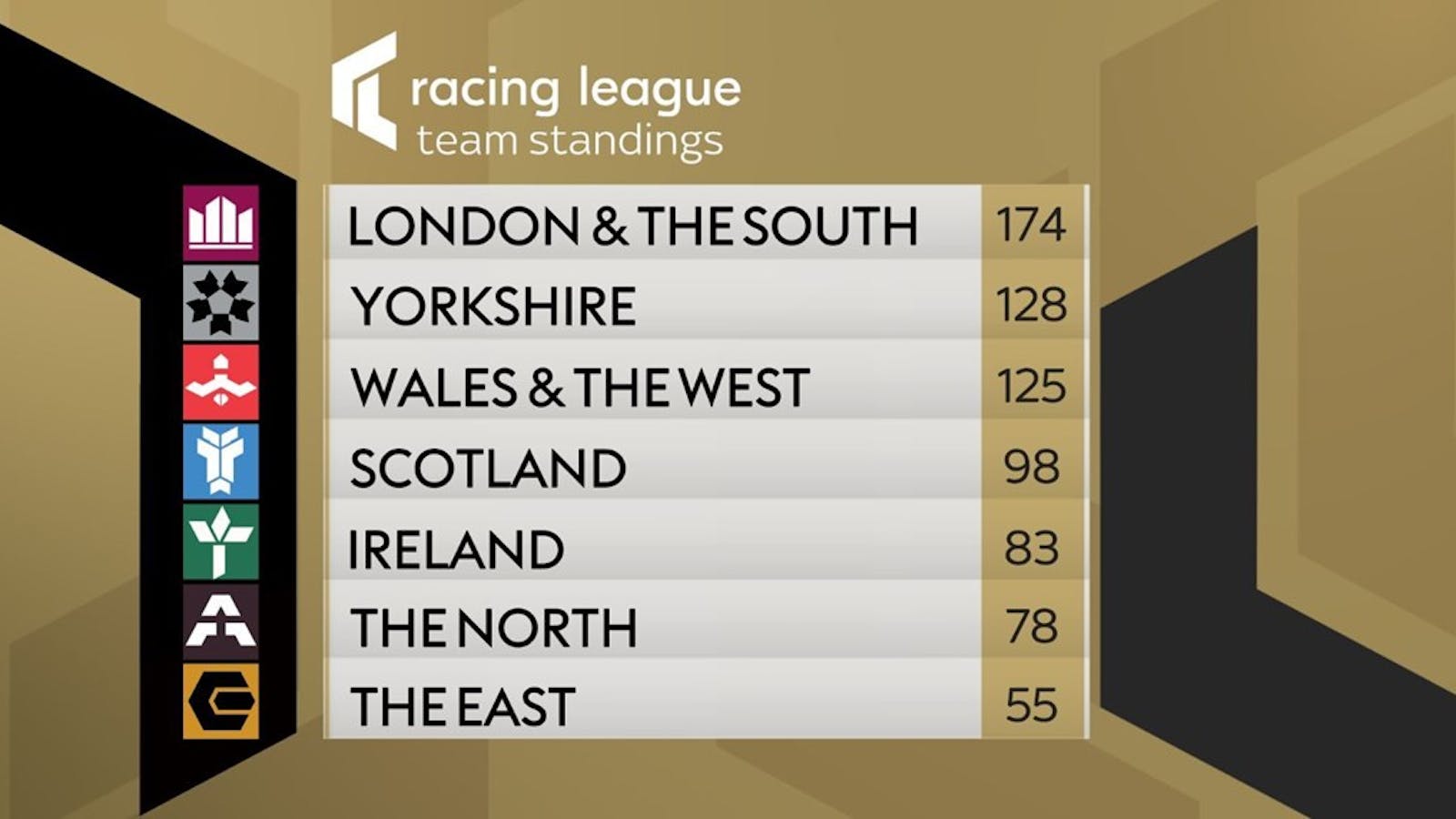 Team standings after week 1 - for full race results, league tables and lots more see the brilliant Racing League microsite from our partners AtTheRaces
See highlights of Yaaser race replay videos:
(refresh page here to load embedded Twitter posts)
Race 2
Winning reaction