I have loved horse racing since I was a little girl.
I always grew up with my dad watching it so automatically I'd sit in the living room with dad watching the racing with no idea to what was actually happening most of the time.
Then when I was around 6 years old my parents took my brothers and I to Stratford for one of our first visits to a racecourse. I remember the day so clearly; I knew one person in horse racing at this time and that was, of course, AP McCoy.
So you can imagine my joy at 6 years old when the one person I actually knew fell off around the back and was walking through the centre of the course - where we were - ready to go back to the weighing room.
I was so excited and literally shouted "look mom it's AP"  and even though he had fallen off the horse and was obviously not best pleased, he came straight over to us, took photos with us on one of the oldest phones known to man and signed my dads programme. And from that day, I guess it stuck with me how brilliant he was with us and I started to really enjoy watching him and racing in general.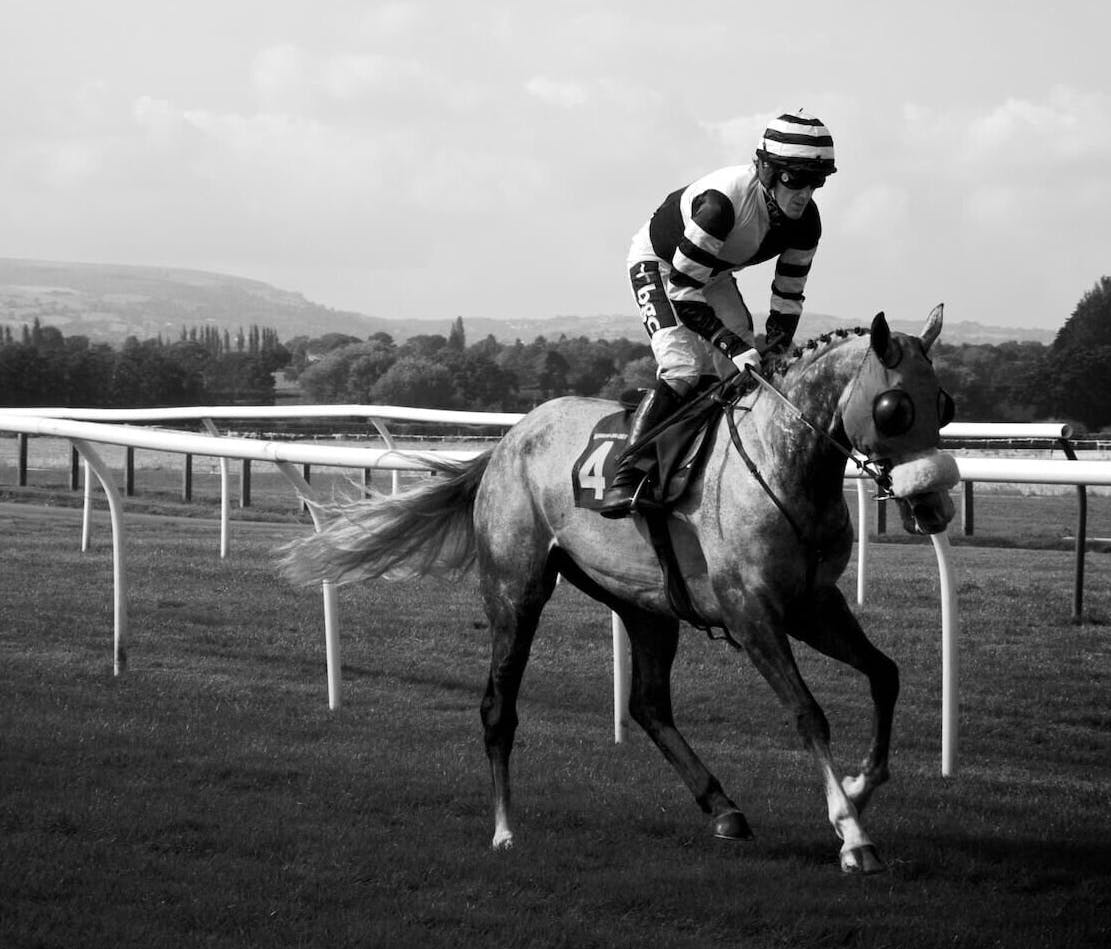 A.P McCoy
As time went on, I started to really look into racing, learn different aspects of racing and study horses, jockeys, trainers, owners and breeders more and when I reached 18 and ended up working in a well known bookmakers the passion for racing only grew stronger as I was sat watching it all day, every day.
I love horse racing because of the people involved in the sport. I can't name one jockey, trainer; owner or anyone within the sport who hasn't been lovely when meeting them. It's a sport where anyone is welcome to join in and become a part of and I absolutely love that.
It doesn't matter who you are, your age, your gender, your profession, your background, people welcome you into the sport and that is the best thing about horse racing. 
I am such an animal person so being able to meet some of the most talented animals in the world has been truly an honour for me. I love horse racing as a whole and I love that the sport has helped me to make new friends, create a blog I absolutely love writing on and just to have something to enjoy and love away from the every day life and struggles you may face.
Horse racing is a brilliant sport to get involved with and I am so glad my dad got me into what is now my favourite hobby.
I hope people love our sport as much as I do and feel as welcomed into the horse racing community as much as I did when I first ventured into it.