Horses came into my life 5 years ago, when an ex-racehorse turned eventer was recovering from an injury in a livery yard behind my house. As someone who had a fear of horses, to find an escapee of a 17.2hh thoroughbred at the bottom of my garden was a little unnerving to say the least.
At the time I was suffering severely with my mental health, and one day I began to talk to him at distance. Within a couple of weeks, I was sitting in the middle of the field every day talking to him, and he undoubtedly saved my life that summer.
I began watching racing during the 2017 Cheltenham Festival whilst at home ill in the early stages of pregnancy. When watching the Champion Chase I saw this horse that looked like it was literally flying over fences. Altior. I began to follow his progress and developed a love for national hunt racing.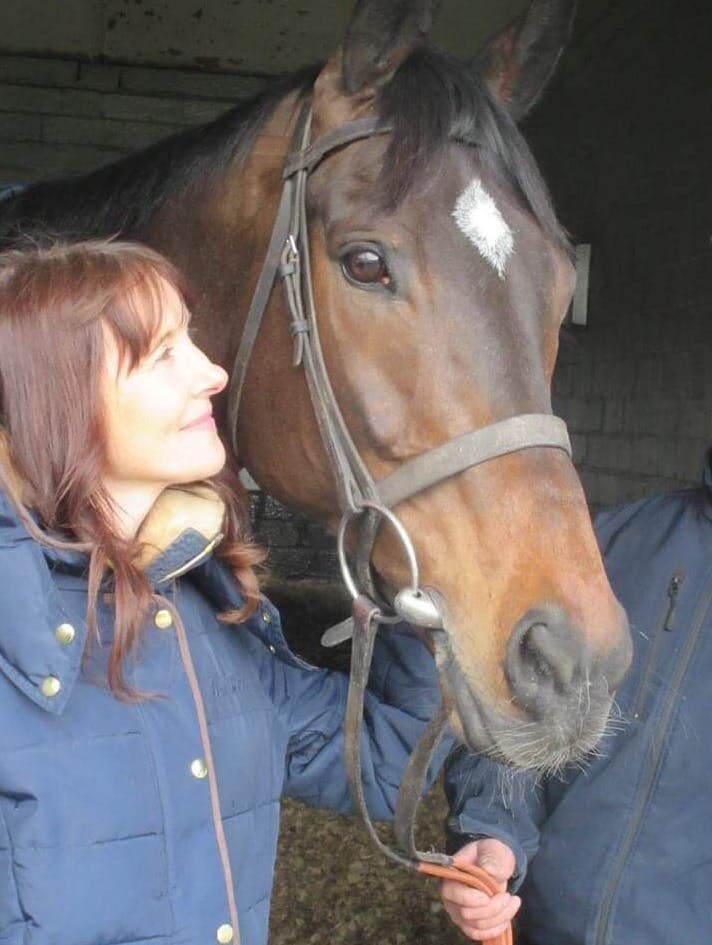 Debbie & Altior
As part of my mental health conditions, I have social anxiety and also an undefined psychological eating disorder called emetophobia, both of which have severely restricted me from leaving the house and living a "normal" life. I desperately wanted to go racing, but could not bring myself to. On 19 January 2019 Altior was running at Ascot, and something made me get up that morning and decide I was going. I put out a tweet saying I was going to see Altior run for real and beat my social anxiety and it went viral!
I was contacted by literally thousands of people who lived with mental health conditions or other life challenges, or lived/cared for someone who does, that loved racing too, but were also unable to go for various reasons due to their condition. And that's how #GoRacingGreen came about.
The initiative supports people on and off the racecourse. There are an overwhelming number of people for whom horse racing is therapy. Due to their condition(s), it may be the only outlet they have in terms of socialising and supporting their mental health and wellbeing as it is what they feel comfortable with, and I want the racing industry to recognise that. It is the one thing that allows us to live and not just exist, and the impact of not being able to go racing at the moment is taking its toll.
As well as trying to work with racecourses to make them more inclusive and welcome for everyone, #GoRacingGreen receives community sponsorship from Unibet Racing which means I organise stable visits in small groups, that allow people to have hands on contact with racehorses, which has huge therapeutic value, as well as offering support virtually, especially important throughout the Covid pandemic.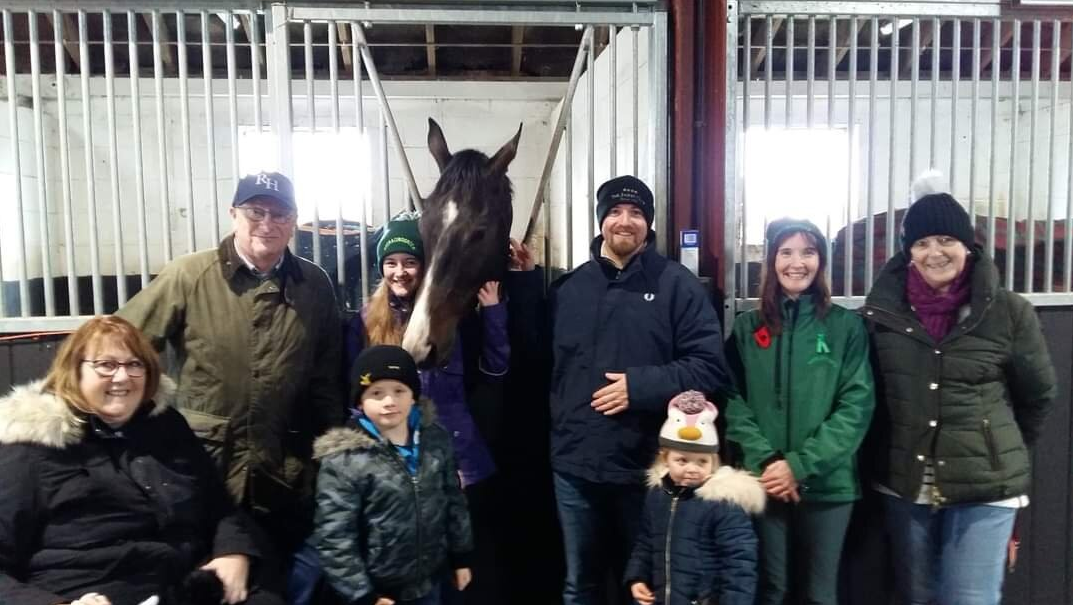 #GoRacingGreen stable visit
I am very fortunate to have two companion ponies who support my mental health on a daily basis, but for those who don't, horse racing is vital. The #GoRacingGreen community go racing simply for the love of the horse and the therapeutic value that brings.