Team Racehorse Lotto Lead the Way
Race week 2 of the William Hill Racing League was hosted at Doncaster Racecourse, and it proved to be something of a moving day for the competition's 12 teams, with those unable to find any form last week at Newcastle, seeming to bring their A game to the Yorkshire track.
As well as some top-class racing from jockeys, including the legendary Frankie Dettori, spectators were again treated to music from acclaimed DJ Amy Lauren, activations by Racing League's partners, and a host of food and drink outlets bringing added flavour to the evening.
Team Swish got off to a great start at Doncaster, after apprentice jockey Saffie Osborne took the spoils in the first, a 5f race. Saffie, who is not a regular rider for Ed Walker, managed to get Tenaya Canyon up when she took the lead in the final furlong, and stayed on well to win by three quarters of a length for the team in blue, with Racing Manger, Rosie Tapner on hand to cheer them on.
The second race looked great on paper and turned out to be just that. The favourite for Team Ireland managed to secure a much need 25 points after the team in green had little success at Newcastle. However, Dylan Brown McMonagle, a three-pound claimer, and Night of Romance, made the trip over from the Irish mainland wholly worthwhile, after the duo kept on well to beat Team BullionVault's Marks Bear by half a length.
Racing in striking purple colours, Team BullionVault took top honours in the third. Josephine Gordon, who was only announced this week as the team's fourth jockey, gave a masterful ride on Foxtrot Sizzler for the inform David Menusier, with Saffie Osborne coming home in second for Team Swish.
The fourth race saw Team ODDSbible collect maximum points after jockey Martin Dwyer and Bake combined nicely for trainer Martyn Meade. Dwyer took the lead, and while he was challenged hard by Richard Hannon's Tihitian Prince for Team Thoroughbid, he and Bake proved too hot to catch.
Onto the fifth and Martin Dwyer was on fire, managing a quickfire double for Team ODDSbible and Corbulo, rocketing the team in yellow up the leaderboard. He ran a great race, chasing the leaders to get up by half a length from HMS President for Remulate Racing, who are in search of some much-needed points, but like we have seen at Doncaster, anything can happen. 
The sixth race created another double on the night, this time for Team Ireland, with Moon Daisy for Donnacha O'Brien. The 3/1 favourite went all out in the final few strides to get up by a head and send the Irish home happy with two wins. Second placed Vindolanda for Charlie Hills and Kieran Shoemark just couldn't get up for Team Swish, but with a win under their belt earlier on the card and a number of placed horses, things are looking good for them as we move on to Lingfield Park in a week's time.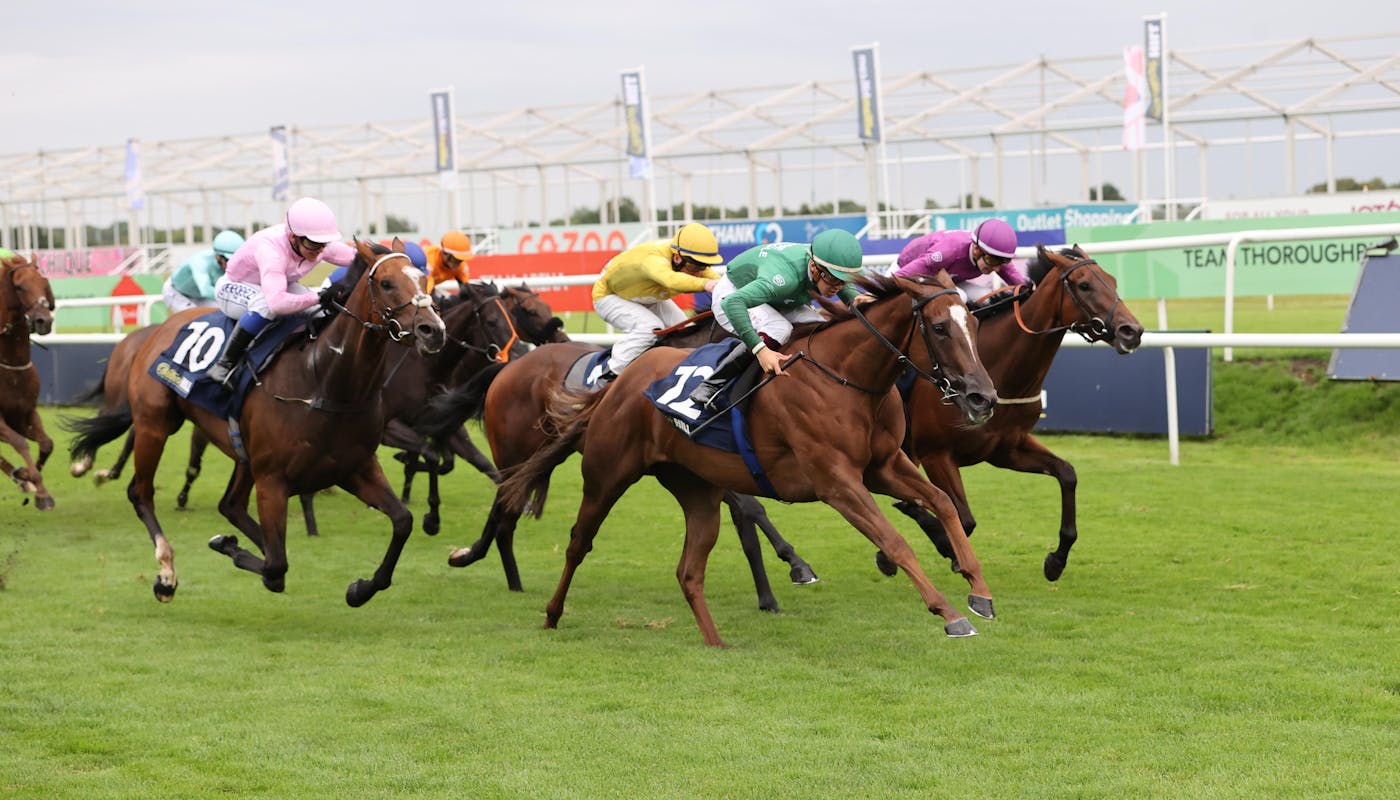 On the benefits Racing League is bringing to UK horseracing, George Boughey, trainer for Team Racehorse Lotto, commented: "I think Racing League is incredibly influential for horseracing in the UK. Everyone has been cooped up at home for the last 18 months, so it's great to see people out enjoying racing again. Overall, it's a fantastic initiative with great prize money. It's also great PR for the yard, and we've got some really fun horses that will be part of the Racing League."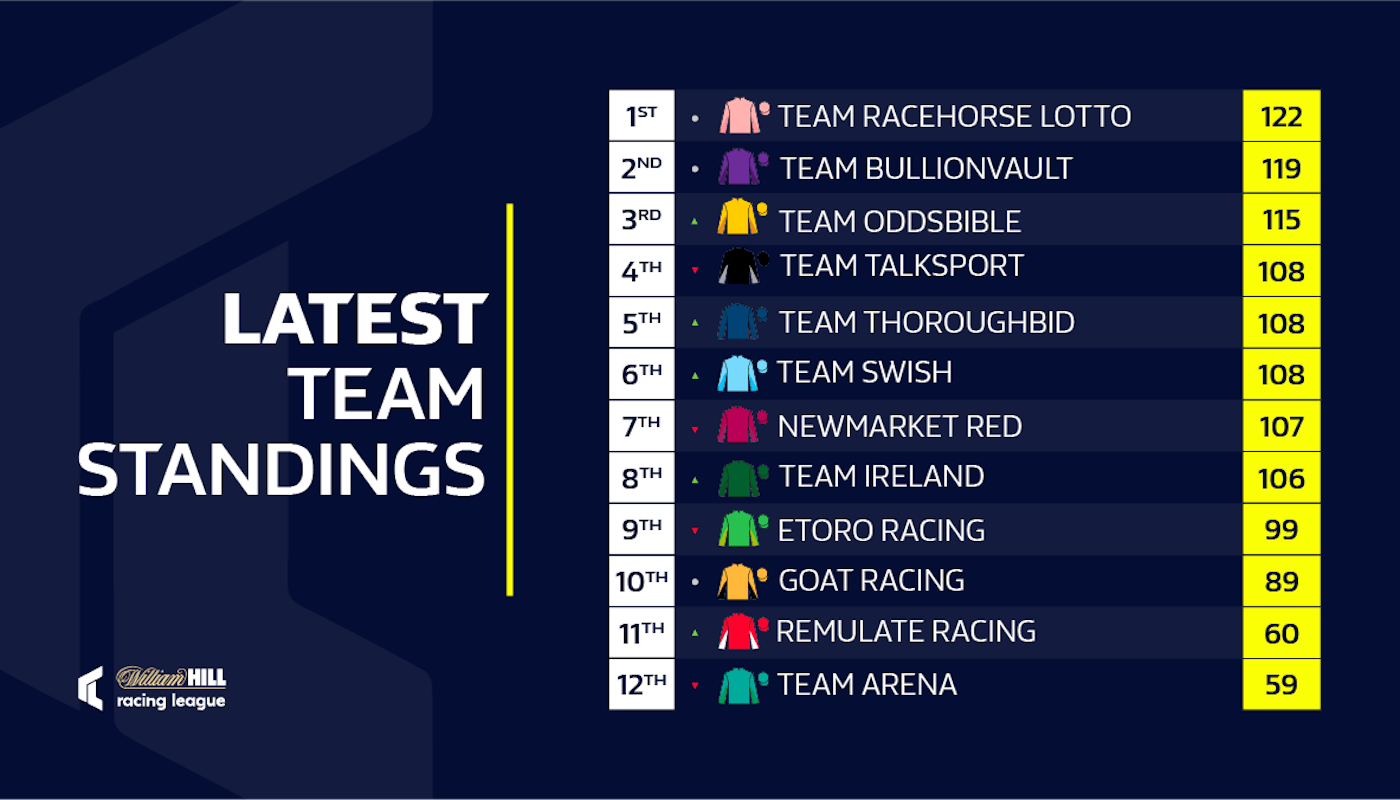 Take a look
Sky Sports Boxing's commentator Adam Smith has a go at race commentary on Race Day 2 at Doncaster…