My pathway into racing wasn't the most conventional.
I didn't grow up with racing like many people do and the only real experience I had of it was watching the Grand National meeting each year, finding my first winner in Auroras Encore.
Despite my equestrian background, I didn't instantly warm to racing as a discipline. Every time I tried to get invested in the sport, I found myself blinded by statistics, form, names and odds and I didn't really know where to start.
It wasn't until meeting owners The McNeill family and hearing of their love, passion for the horses and their investment in the sport that I began to appreciate how special and unique it is for racing to have so many different aspects of the sport to captivate a wide audience.
This interest in racing was further cemented for me when I became the owner of two retired racehorses; Grumeti and Maximum Vision.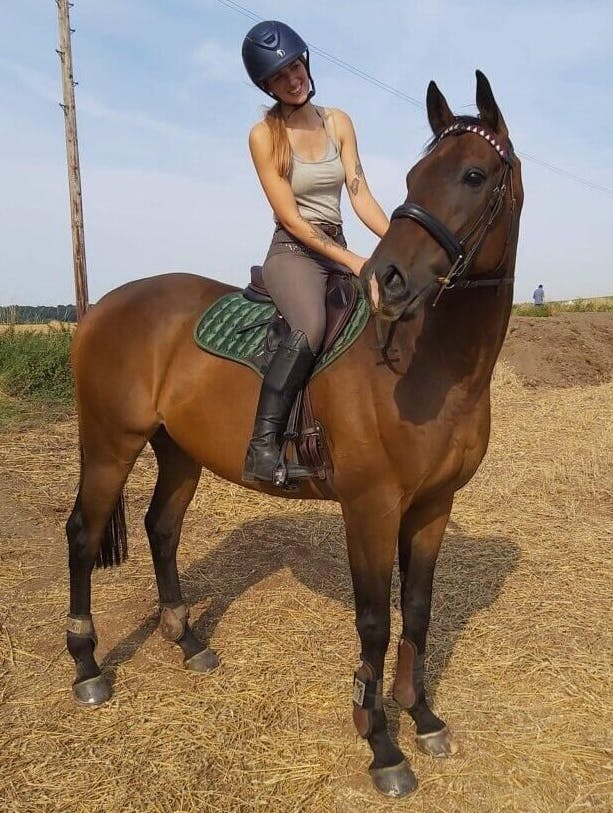 Katie & Grumeti
My horses in themselves are a real representation of how diverse racing can be as a sport.
Grumeti was an amazing dual purpose horse, with runs over fences and distances of up to three miles, with 11 wins to his name. Whereas Maximum Vision had only five starts, over shorter distances and with no successes to speak of, his biggest claim to fame was being ridden by Hollie Doyle. But one thing the two horses do have in common is heart. They both have bravery and intelligence in abundance and so it goes, I fell further in love with the thoroughbred breed and then with the sport of racing.
I found myself searching to see the heart I knew in my own horses, within the horses on the track and the people that care for them.
For me the unique thing about racing is that you can be passionate about the jockeys, the horses, the trainers and the real heart of the sport, you can be interested in studying form, breeding and stats or even just love the race day atmosphere and a day in the great outdoors watching these amazing equine athletes.
Within these different elements there are an abundance of amazing stories that can capture the imagination of a hugely diverse audience; Tom Marquand & Hollie Doyle's power couple status, the worlds love of queen Enable and the adorable Bob & Battaash are just a few recent stories that only scratch the surface of how many layers there are to racing.
I mean, outside of equestrian sports, how many others are there where men and women can compete on an even field, resulting in couples competing against each other?
That is something that repeatedly draws me in and excites me about the sport.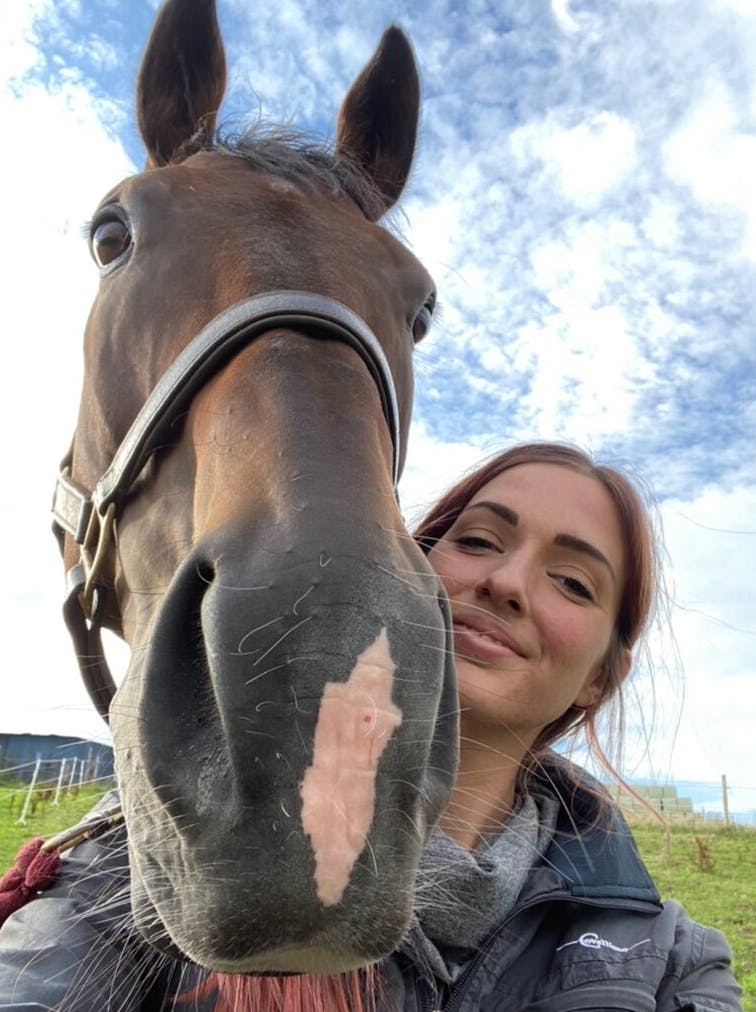 Grumeti & Katie
I then got further invested in racing through Twitter, with Jamie Osborne being the first trainer I followed on the platform. I remember enjoying his video content and how funny, slightly bonkers and likeable he came across.
It made me root for his horses to do well and I believe it's stories and characters like him that will secure the love of racing into people's hearts. This eventually led me to start visiting race yards, riding out for trainers and writing about the experience.
I hope through my pieces for the Racing League I can showcase all the diversity of the sport, whilst offering a unique insight as someone that rides out, re-trains racehorses in their retirement and competes in other equestrian spheres.