New competition format 
7 Racing Teams compete over a 6 meetings 
42 exclusive flat races all shown live on ITV and Sky Sports 
Over £2m in prize money 
Bonus prize for the winning team  
What are the participation rules?
It is the responsibility of individual trainers to ensure that their owners wish to participate in the Racing League and agree to be bound by the rules of the competition
Final decision as to which horses are selected to represent the team will rest with the team manager
Trainers must be available for media interviews on request during the competition
Trainers are encouraged to attend meetings when their horses are running
Stable staff must wear designated team apparel during meetings to be supplied by Racing League
How are the race points awarded?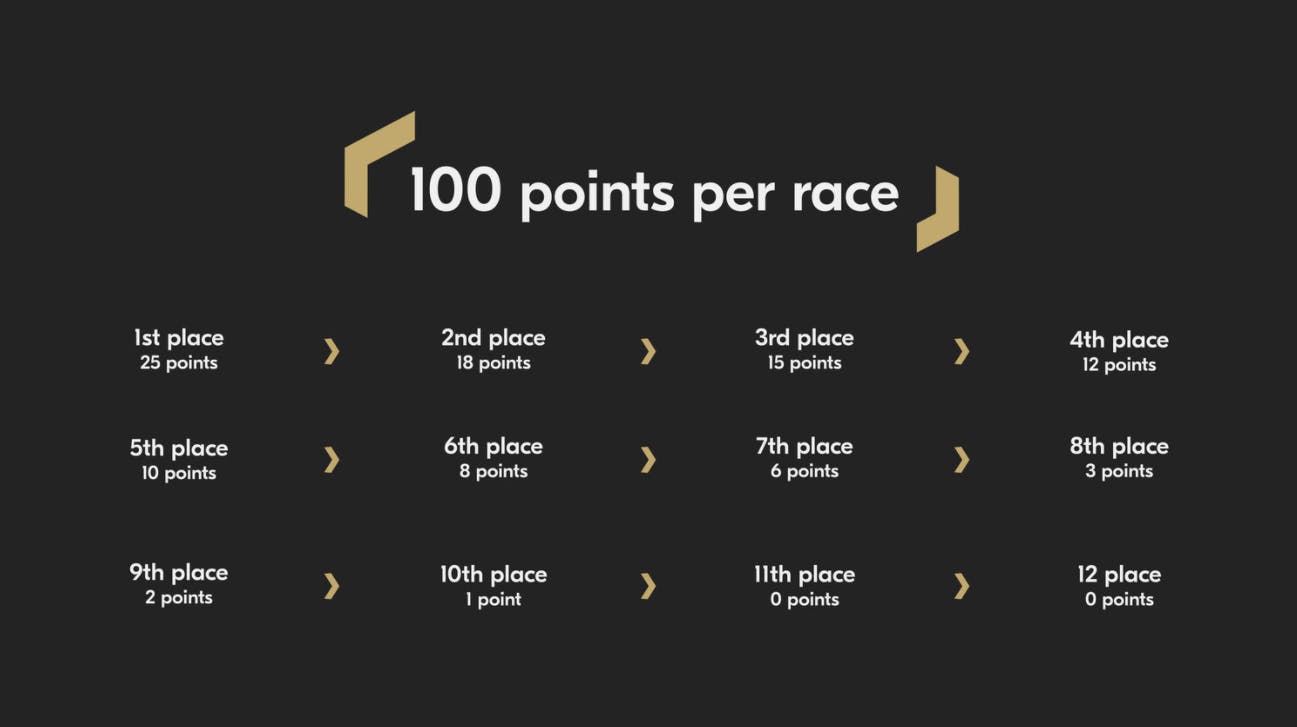 What are the competition rules? 
Team with the most points after the 42 races wins Racing League 2022
Trainers, jockeys and horses can only be associated with one team for the duration of the competition
Owners may have horses in more than one team
Each team have 7 selected jockeys that may only ride for that team
No jockey can ride more than 20 races over the competition
Points for dead heats to be awarded as follows: position points are added together and then divided by the number of horses finishing in the dead heat
What are the race conditions?
7 races per meeting with 14 runners in each race - exclusively open to the 7 teams
Each team to provide two runners in each race
6 races per meeting 0-90 handicap for 3yr+ (£50k race prize money – BHA normal distribution)
1 race per meeting 0-85 handicap for 2yr only (£25k race prize money – BHA normal distribution)
All horses run in team colours rather than owner's colours
Jockey selection will be determined by the team manager rather than trainer/owner
Associated sponsorship under SFRO does not apply to all Racing League races
How will the Racing League be promoted and broadcast?
All 42 races broadcast live on ITV and Sky Sports 
Online international streaming partners 
Full radio coverage  
Via participating racecourses 
Comprehensive PR campaign