Unlike most, I was a late bloomer when it came to being a racing fan, it wasn't until I was around 15 when I first started taking interest in the sport.
My dad, being a racing fan his entire life, would make me watch the Grand National each year even though I wouldn't have a clue what was going on. Funnily enough, my earliest memory would be picking out the winner of the 2007 Grand National, Silver Birch, with the classic 'pick a horse with a nice name and colours strategy' (bearing in mind I would have been 7 at the time) but it worked, and I remember it to this day.
Like most that caught the racing bug, there have been many horses that made me fall in love with the sport, but no horse hit the same as the Ditcheat hero, Frodon. At the time, The Lord Of The Rings-esque name and the blue and white silks were all it took for me to become a fan. From winning the Caspian Caviar Gold Cup in 2016 to winning the King George in 2020. It's incredible to see how far he's come especially with the addition of top pilot Bryony Frost. The duo takes over the media every time they run and I'm all for it!
I owe a lot of my love for the sport to my dad; he would actively visit yards through club mornings or from online charity auctions. Through this, I've been lucky enough to visit such yards as, Alan King, Ben Pauling, Emma Lavelle and many more. It was these early mornings and seeing the industry first-hand that sparked my interest in racing. Witnessing all the hard work and dedication that goes on behind the scenes inspires me and drives me to be involved and spread the word about how great racing can be.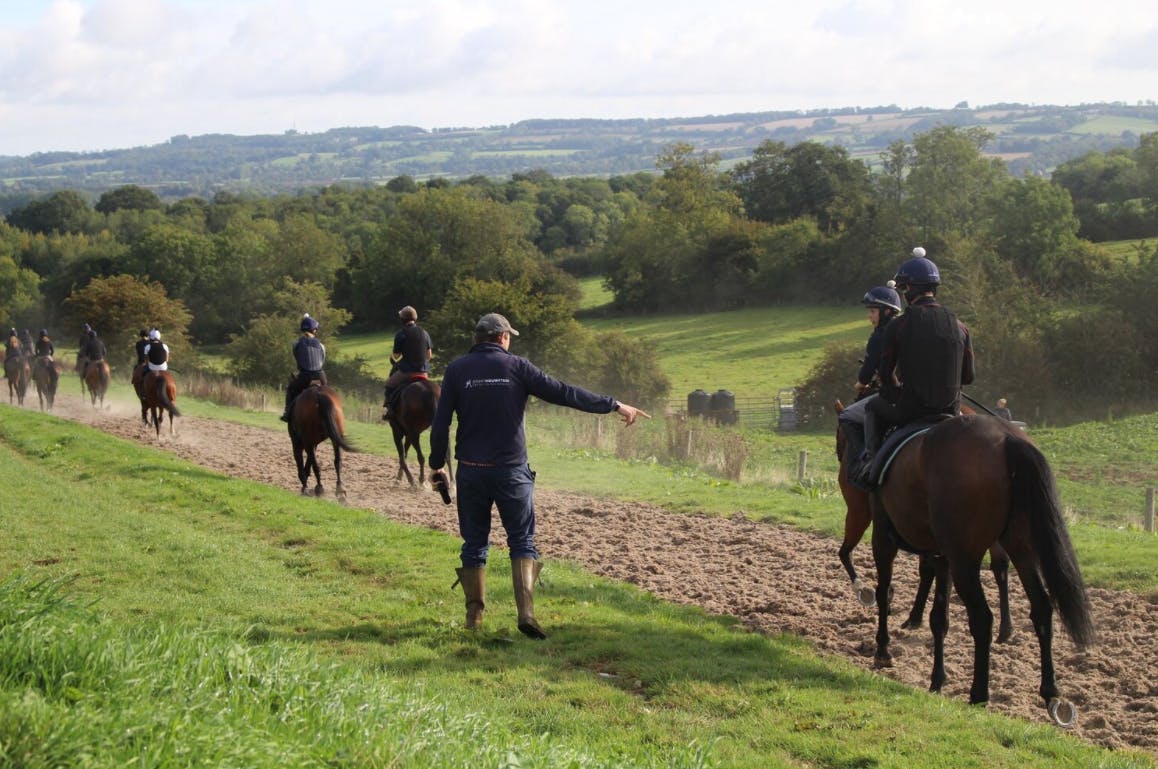 Ben Pauling watching over his string of horses on the gallops
In September, I had the fantastic opportunity of filming a Virtual Open Day with trainer Alex Hales who recently had For Pleasure winning the Supreme Trial at Cheltenham. The video was made for the owners, but we decided we would make it public, so it could give racing fans something to watch and enjoy during lockdown.
The video was a parade of all of Alex's horses which lasted around 50 minutes. Working with Alex was a great opportunity as prior to then I had no hands-on experience within the industry. It also gave me great encouragement reading all of the positive feedback the video got from owners and the public.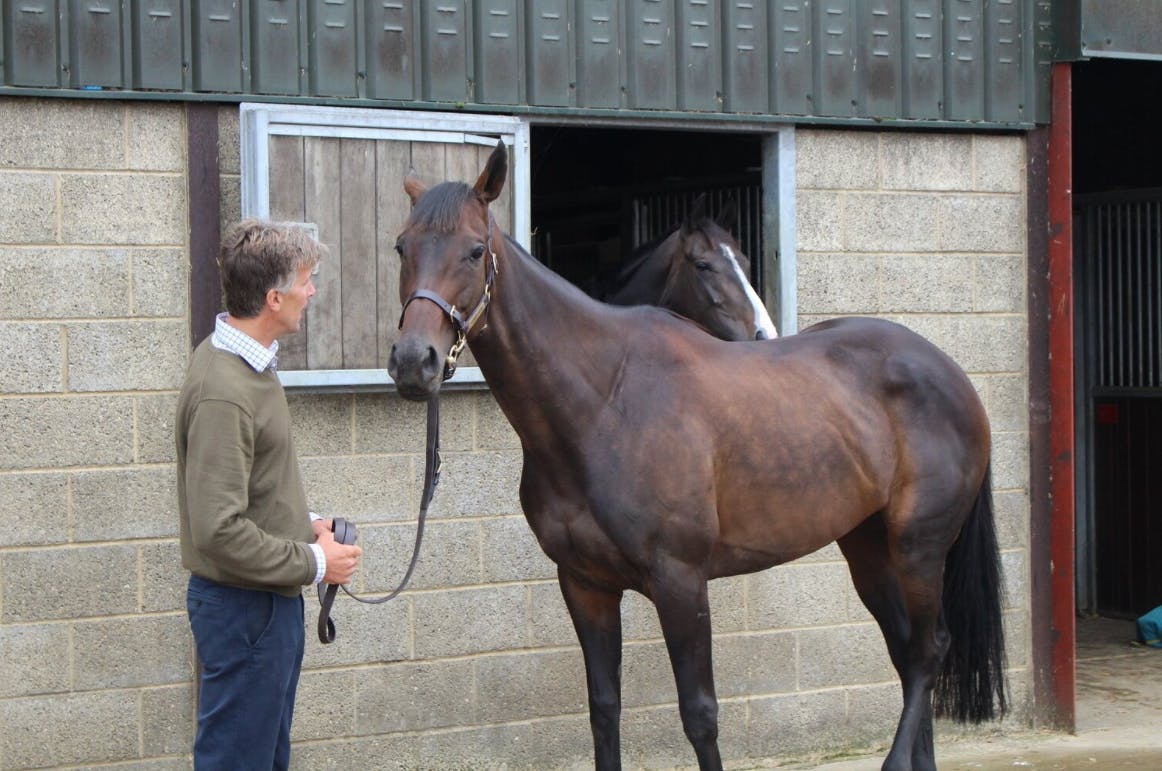 Alex Hales and Maria Magdalena during Filming of the Virtual Open Day
We have the idea of creating more content which would both help me get more experience within the racing industry and also help Alex promote his yard and facilities. Videos like, 'a day in the life' or 'a day at the races' are just some of the ideas I have lined up to film once the world resorts back to normality. I'm a strong believer that creating visual content is the key to engaging the next generation of racing fans. It's something I personally love watching and currently don't see enough off in the industry. I would love to change that.
I'm currently in my 2nd Year at University studying Sports Journalism. It's been a challenging year to say the least, we have gone completely online now which doesn't help getting 'hands' on work experiences especially within Sport.  
I've been in contact and had multiple different work experiences lined up within the industry last year, but all have been rightfully postponed due to the coronavirus pandemic. Heart-breaking really, but I'm a strong believer in good things come to those who wait. I'm open to try all sorts of areas within journalism, whether that be content creation, writing, photography or anything else. I'm very keen to gain more experience in the field!