How I got into the sport of horse racing? Well, I suppose it was the good old conventional route of contracting the bug from my Grandad, a man who has been interested in the sport for 50+ years.
It all started on one day in October 2014, when I had just finished school and was wondering what to do with my life, that me and my Grandad made the trip to Ascot. I, at the time, didn't have much of an interest in the sport, but went along for the day out as I had so much spare time on my hands, this was a decision I am so glad I made as the love for horse racing really blossomed for me from there. This was due to one horse in particular, Big Orange!
I hadn't really seen many racehorses in the flesh at the time, but I remember seeing him and thinking wow! What a fantastic looking animal he was, his huge build and bay colour really caught the eye and he was so imposing to look at, from then on, I watched him in every race. Still to this day, him winning the Ascot Gold Cup is my greatest memory in the sport, such a game effort to land the staying centrepiece prize.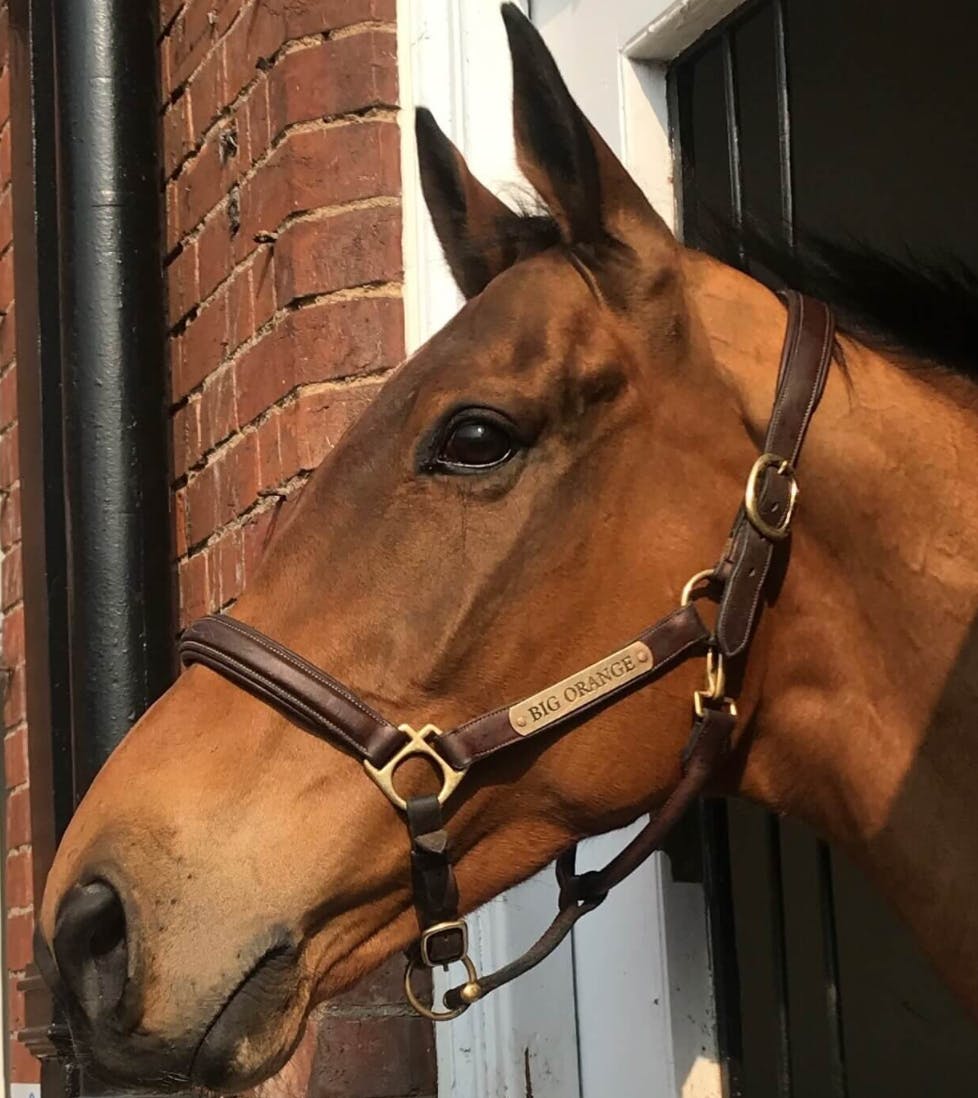 Big Orange
Since then, my love for the sport has grown massively, resulting in me visiting multiple course's around England from Musselburgh, Curragh, Cheltenham and my local track Warwick, Plus many more. My aim is to visit as many as possible when all is back to normal.
There is nothing better than a day out at the races, it just can't be compared to any other sport in the world, seeing those equine beasts doing what they love is a thing of beauty, something me and a lot of other fans cannot get enough of. Plus, the memories we have that live on for years and years, Things that happened many moons ago that get watched to this day. It's just brilliant!
I am now also involved in two horses via a syndicate called Tip Of The Sword, this is something I have dreamt of for years, and now to say I am living that dream and involved in two racehorses is fantastic. Spending time with the horses at the yard, getting to see them work is amazing, plus the fresh air to go with it, what more could you want in life!
I don't work in the sport full-time, however I run my own personal page on Twitter plus another Horse Racing content page called TwoFromHome (drop us a follow), where we do interviews, stable visits, big race previews and much more. My main aim in life is to now get into the sport as a career and push my page forward to be a mainstream content outlet, but that is proving difficult because of all that is going on in the world. Hopefully the right opportunities will pop up eventually and I can live the dream.
So, there it is, my brief story on how I fallen in love with the sport of horse racing. It may not seem that brief here, but I could go on and on talking about all the things I love about the fantastic sport.