How did I become a racing fan?
Most people reading this – and if not, welcome to our wonderful sport – will have a race that means something to them.
In fact, most will have more than just the one – and with good reason. You might expect them to mention Derbies, Grand Nationals, Arcs, and a whole host of Cheltenham Festival races.
They all hold a special place for me, no doubt – but a race I'll never forget is the Party Fare Caterers Maiden Hurdle, run at Newton Abbot on Monday the 16th May, 2005. You might ask why that is, and you'd be right to – it was the first race I ever saw live, as Boulevardofdreams powered away from the last up the short run-in to win by seven lengths in-front of me, my auntie, mum and uncle.
He carried the colours of the sadly departed David Johnson, and whilst he didn't know it, he started a love affair with the blue and green colours that would be carried by such legends like Well Chief, Celestial Gold, Contraband, Therealbandit, and of course, the the legend that is Our Vic.
I had well and truly caught the bug, and quickly discovered the joys of flat racing in the heady days of BBC coverage, discovering top prizes both at home and abroad, but I was alone in my burgeoning obsession. Thankfully the internet provided for that, and many nights were spent on the BBC's 606 forums, learning more about this brilliant sport.
As an Exeter resident, many of my early college days were spent taking advantage of the free bus and admissions upon Haldon Hill, spending many a chilly day watching promising novice hurdlers, chasers and bumper horses attempt to make a name for themselves, and talking to Racing TV's best and brightest on the very accessible broadcasting stand near the weighing room whilst enjoying the highlight that was the Haldon Gold Cup.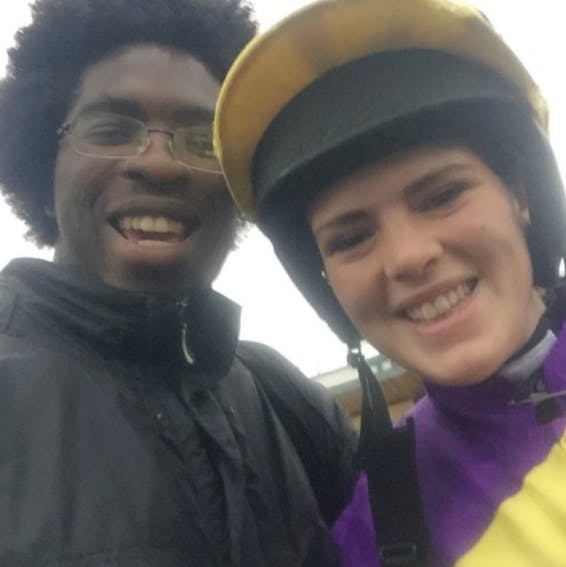 William Kedjanyi and jockey Lizzie Kelly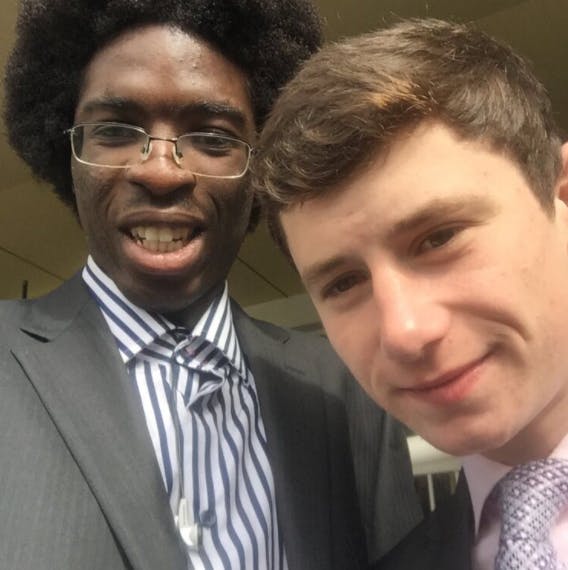 William Kedjanyi and jockey Oisin Murphy
Why is racing a passion of mine?
It's most likely that anyone reading this will know something about racing. If so, you'll know in your heart why it's a passion of yours, in the same way that any football fan can tell you why they go wild for 90 minutes every week as an example.
If that isn't you, then allow me to explain.
Racing is one of the most varied and exciting things in my life. On some occasions it'll be the only thing that gets me out of bed all day.
It's the most unique sport I'm a part of and it's given me friendships and memories that'll last a thousand lifetimes. 
It's taken me to some of the most scenic countryside in Ireland and to the banks of the River Seine in Paris, all whilst uniting people in my life of different politics, colour and creed.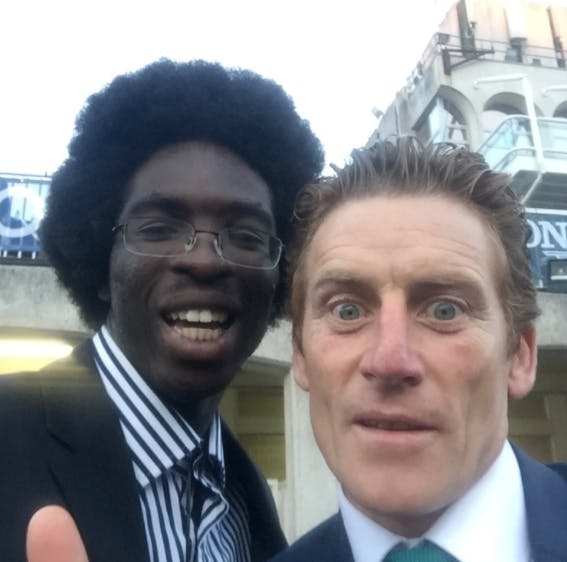 William Kedjanyi and trainer Johnny Murtagh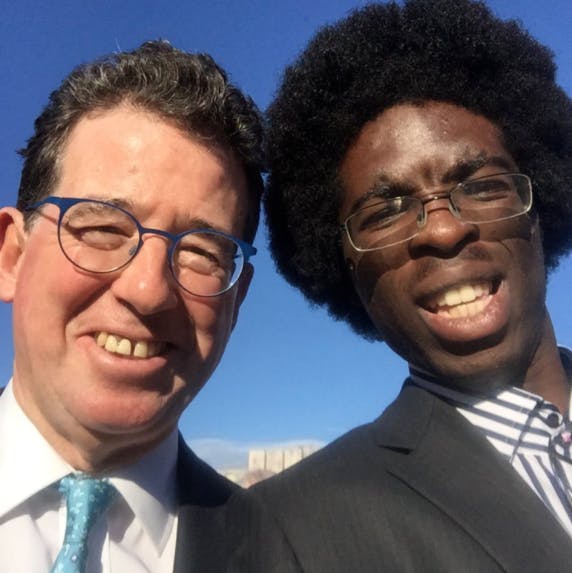 William Kedjanyi and Lord Grimthorpe
It's perhaps the only sport where I can stroll in and chat to the world's top perfumers without a worry in the world – and maybe the only sport where they'll talk back in kind.
To sum up, it's my everything. And it can be your everything too.