My first introduction to horse racing is perhaps similar to most.
As a child, the Grand National was a race that my family would all watch & get involved in. My family are Racing fans but the Grand National was always a special occasion, and the only race I have any sort of memory watching growing up.
I've always loved horses and my mum would take me to a nearby riding school at the weekends to ride ponies. Growing up in South London meant that riding schools were few and far between but luckily for me, there was one fairly local which was a big help.
Lingfield and Folkestone (sadly no longer open) were my two local racecourses and I have many happy memories which ignited my passion even further for Racing.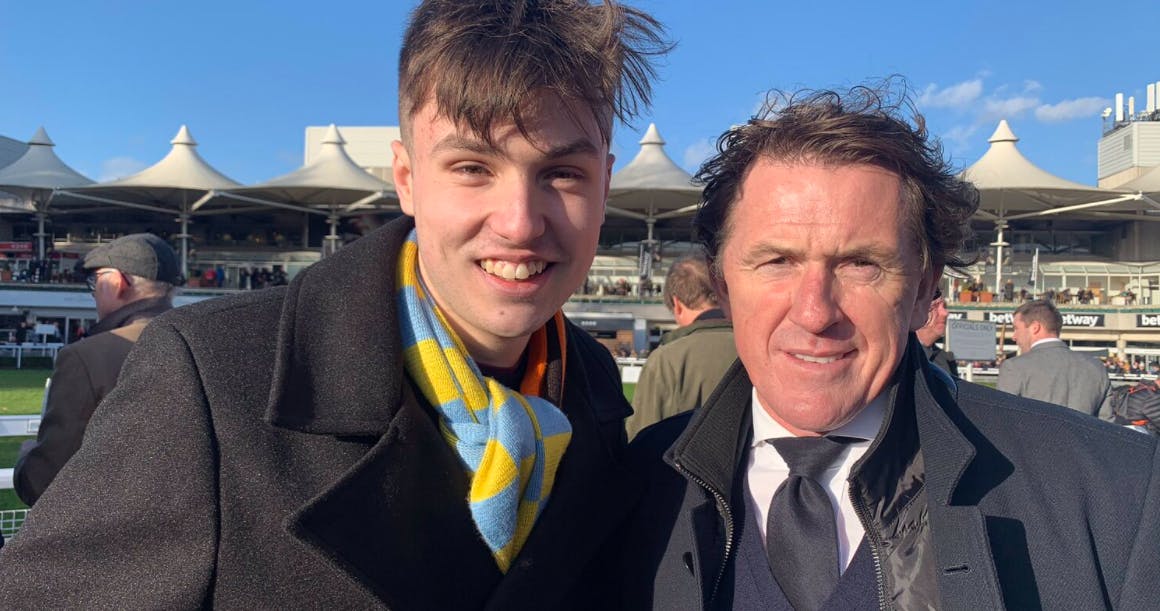 Luca & A.P McCoy
I grew up wanting to be a jockey.
Frankie Dettori was my hero, the Godolphin Royal Blue silks and Frankie were a recognised combination & Frankie was the only jockey I knew of growing up. I have a framed photo with Frankie from a trip to Lingfield when I was a child and it's a photo I'll always keep with me.
I was generally quite small growing up compared to most at the same age so it was a realistic dream. I finished school & applied for the British Racing School at 16. At the time, I was going through a growth spurt and I knew deep down that it would be a struggle, even though I wanted it to work. I came away from my interview knowing that it wasn't going to be for me which was very disappointing but I believe things happen for a reason and perhaps it was a sign.
I now do a lot of work on social media interviewing trainers and jockeys on the Racecourse on race days. It's something that I absolutely love doing and I'm very fortunate that the vast majority of people are kind enough to give up time to talk to me.
I always enjoy talking to the younger jockeys as they have intriguing stories that perhaps get dismissed by the mainstream media in favour of the more recognised stars. I recognise how hard it can be for a young jockey/smaller yard in a competitive industry, driving many miles for a ride here or there. All they need is one big winner to break through.
I'm always happy to promote them and get their names out to people who might not have heard much about them. I'd love to do interviews for a Racing channel in the future such as ITV, RTV or SSR but I'm enjoying it at the moment and I have a lot to learn.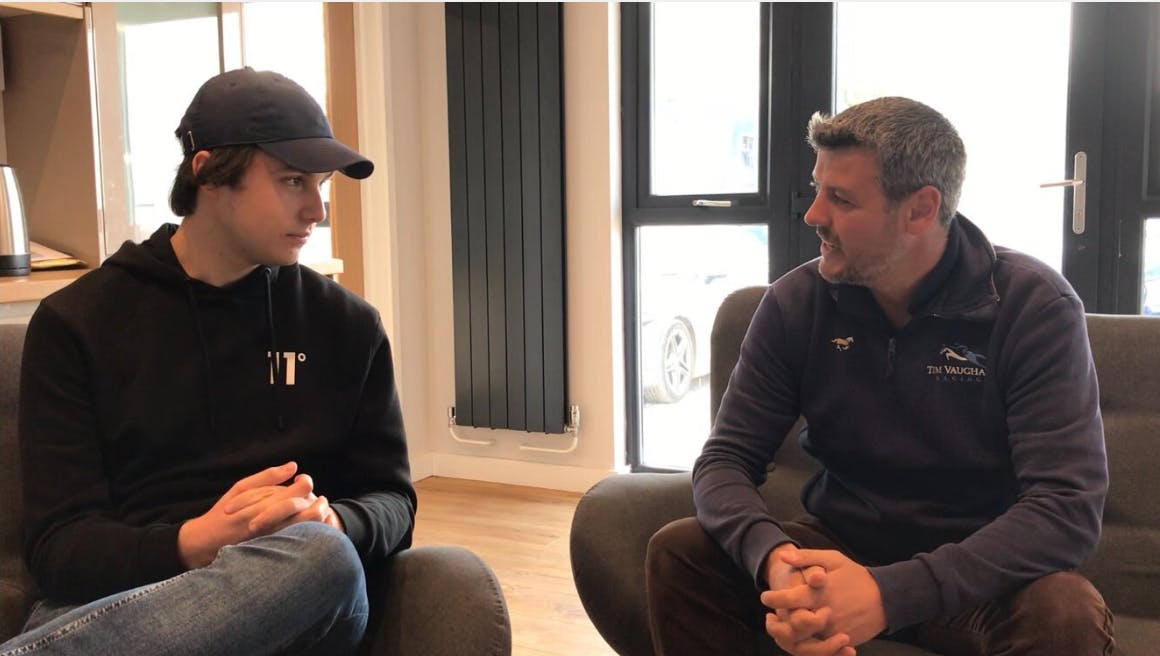 Luca interviews trainer, Tim Vaughan
In ten years time, I'd love to see racing appeal to younger people. It's a subject that's often discussed and I like to show people that you can follow this fantastic sport without gambling and focus on the horses instead.
If we can encourage more youth through the gates and on to racecourses then it will be a huge benefit long term. I'm aware that it's not as simple as that but there's a good core of youth all pulling in the right direction putting racing in a positive light which is very pleasing to see.