My love affair with racing started at a young age.
I've fond memories of visiting my Grandparents house and seeing their jump horses in the paddock growing up. They had two - Coolnalira (pictured, who won at Warwick) and Swift Hussar.
I had an idyllic childhood, surrounded by the unique and protective embrace only the countryside can provide and whilst riding was never, nor has it ever been, my thing, seeing the local hunt and rural pursuits were a common and comforting practice growing up.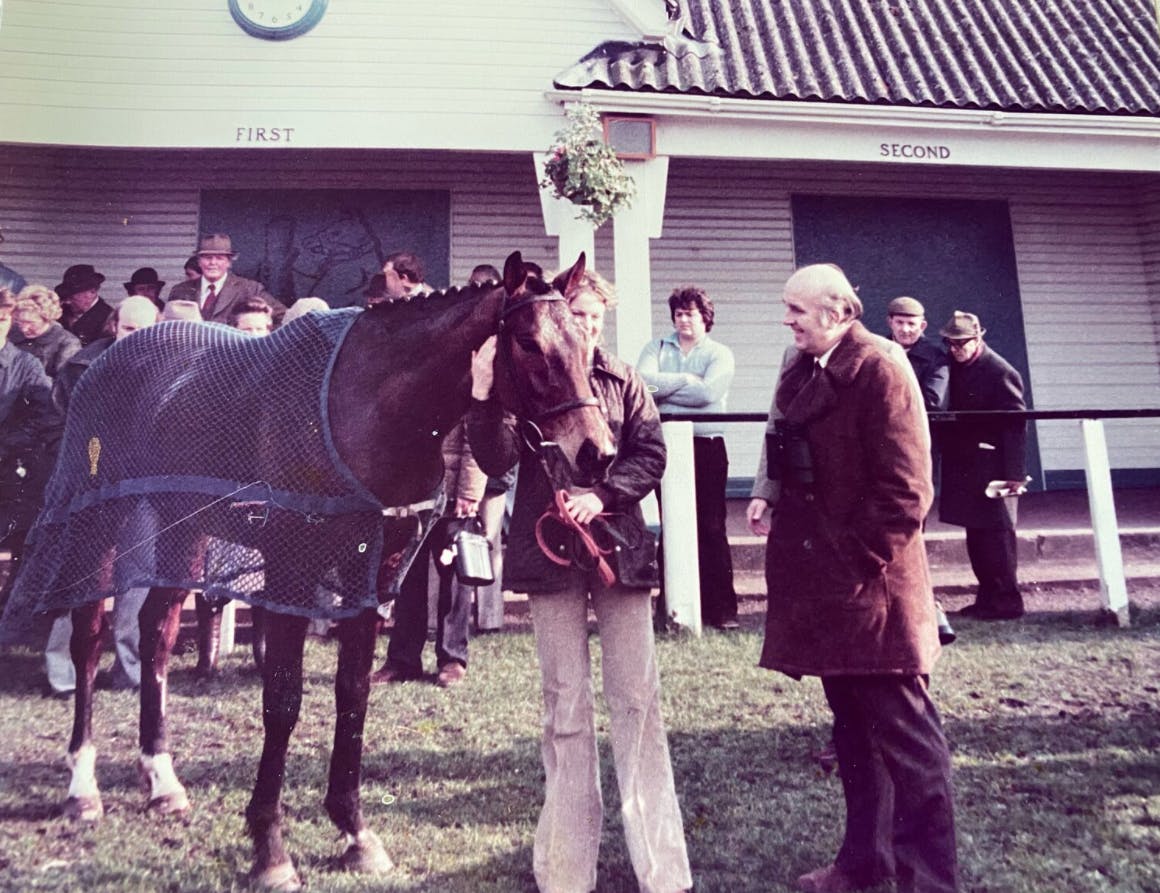 Coolnalira
Over the years, Dad maintained his love of the flat and punting and though I would dip in and out, the racing bug didn't truly consume me until my mid 20s. Up until that point, I'd been busying myself with start-ups of varying levels of success and trying to lower my golf handicap…with little to no success.
It was only after spending a birthday attending a meeting at Ascot and becoming wholly enchanted, that I wanted to seriously explore the career options that were available to me within racing.
Starting out in racing
Like many people my age, I've few close friends who're interested in racing, so advice and connections were hard to come by and after attending a careers day in Newmarket, I remember coming away feeling dejected about the lack of viable and varied career options or indeed routes into the industry.
I'd find myself endlessly scrolling the Careers In Racing website and seeing nothing but entry level yard work or graduate sales roles - flogging after racing concert tickets. Sigh. This became a miserable routine. 
Early in 2015, a breakthrough!
I helped out at Hereford, maintaining fences for a couple of meetings and somehow soon found myself working at Ascot on race days, as a Jockey Chaperone. The joy I get from it is immeasurable. A profound honour, especially during Royal week.
Handing out winners' rugs to elated lads and lasses in front of 70,000 roaring fans, heading back to the parade ring to the sound of trumpets and applause, only to then be greeted by Her Majesty and a sea of famous faces in top hats is truly surreal and utterly wonderful. It is the Ying to my full time Yang of writing patents and product development in sleepy Worcestershire.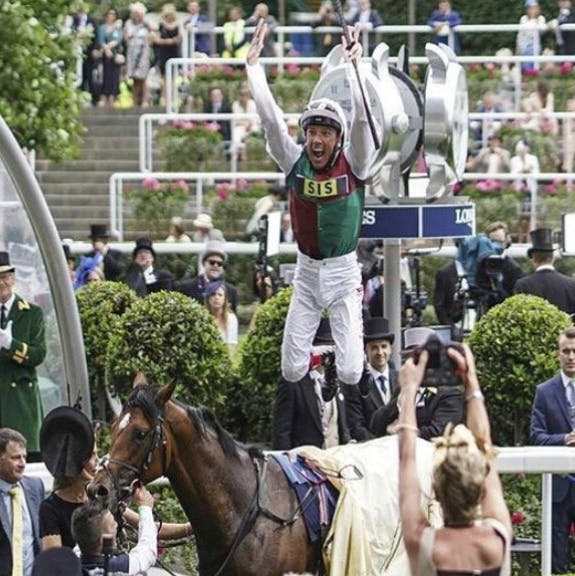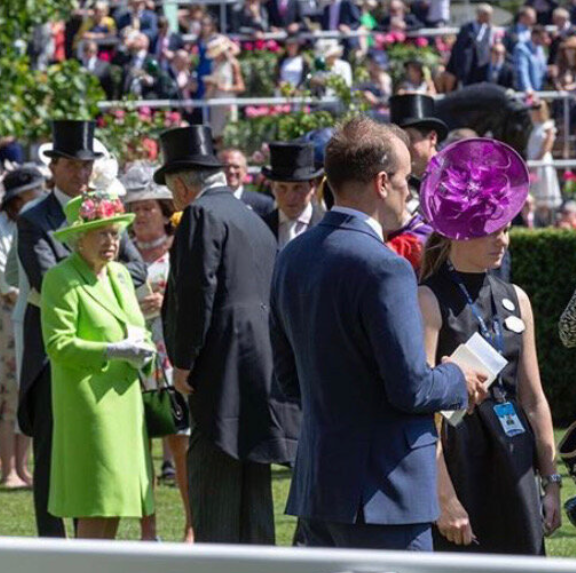 Luck of the draw
Around that time, I attended an 'Evening with Sir A P McCoy'. I went by myself and made small talk with the other people on my table. A member of staff then tapped me on my shoulder, said there'd been a mistake and that I'd have to move tables.
Seething, as I'd no doubt be moved to table 30 and have no view of the stage, I followed her. God knows why but she led me to table 1 and sat me next to Snooker Legend Willie Thorne, who was compere for the evening. Bewildered, I smiled and drank my wine when before I knew it 20 time Champion Sir Anthony was sat next to me, he shook my hand and said 'Alright?'. We had dinner and he spent the entire evening blowing my mind and kindly chatting to me before going on stage. 
5 years on, I'm still at Ascot and have since added Stratford and Goodwood to my bow. I've had a few near misses, notably narrowly missing out on the Trainee Clerk role at Windsor. I continue to be on the lookout for suitable roles but to tell you the truth, I couldn't be happier with the little position I have in racing. I get unrivaled access to see these beautiful animals run around some of the most picturesque and iconic venues in the country surrounded by lovely people. It could be worse.
Looking forward
I'm very aware of the struggle our industry (like many) faces as we navigate our way through this pandemic. Patrons of racing are naturally protective of it and so they should be. In comparison to other sports, racing is niche, built on tradition and holds an unsurpassed level of excellence (despite at times, having slightly antiquated views and a bizarre habit of shooting itself in the foot).
Above all else, racing is a community. That's something we mustn't lose for the sake of merely selling more concert tickets. Going forward, I would love for racing to embrace new ideas, diversity and entrepreneurship so that we can all benefit from a bigger industry with more opportunities to give its existing and potential workforce and fans something to aspire to, rather than stagnate and become disillusioned with the lack of variety and advancement - It's a fine and tricky balance to strike.