Wales & The West continue hot streak at Chepstow
Wales & The West opened up clear daylight on the opposition in week two of Racing League at Chepstow, on a night that saw six different teams send out winners.
There were 11 points separating Wales & The West from the chasing pack after the opening night at Great Yarmouth, whereas a total points tally of 319 now leaves the defending champions 77 points to the good.
Jamie Osborne's team had a double on the card, with Saffie Osborne enjoying further success on Chinese Knot in the nursery and Executive Decision in the six-furlong handicap to extend her advantage at the top of the jockey standings.
Jamie Osborne said: "It has been another pleasing night. We have a very good group of trainers with a nice spread of horses. They are not the biggest trainers in the world but, in some ways, I think that is a help. Some of the bigger trainers have other fish to fry, whereas this level of prize money is very important to our owners.
"We are well positioned at the moment, although we are only a third of the way through the competition. We are not home and hosed yet, but I think it will take a good one to beat Saffie! She is in the fortunate position whereby she is unlikely to have any other commitments that will take her elsewhere. Each jockey is allowed 24 rides across the competition, so she averages four rides a meeting and we are quite careful about what she rides.
"Saffie is starting to look a more complete rider. What you see in the finish is what you see, but what I see watching all her rides is that she reads the race very well now. She is inevitably in the right place and she knows where the winning line is. That is what makes a difference."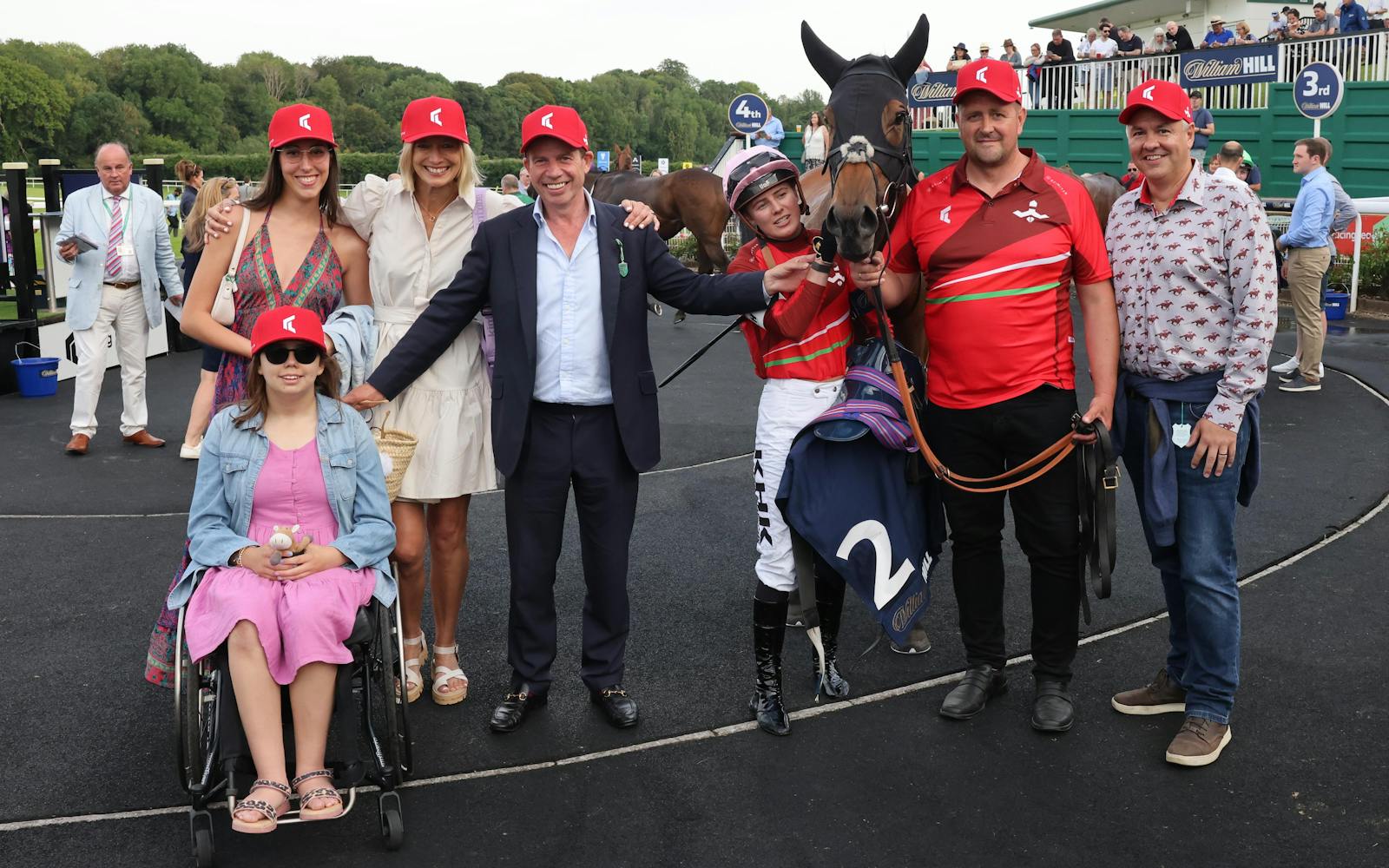 Ireland (242 points) has moved from sixth to second after collecting 162 points, more than any other team on the night. Kevin Blake's side opened its account for the series with the Ado McGuiness-trained Star Harbour in the 10-furlong handicap.
Blake said: "I am particularly happy to see an Irish trainer come over and win, because it is a big effort in terms of expense and you want to see that rewarded. Star Harbour has run very well in some big handicaps, including when placed in an Irish Cambridgeshire. These races are far from soft touches, but he is a classy horse when things go right."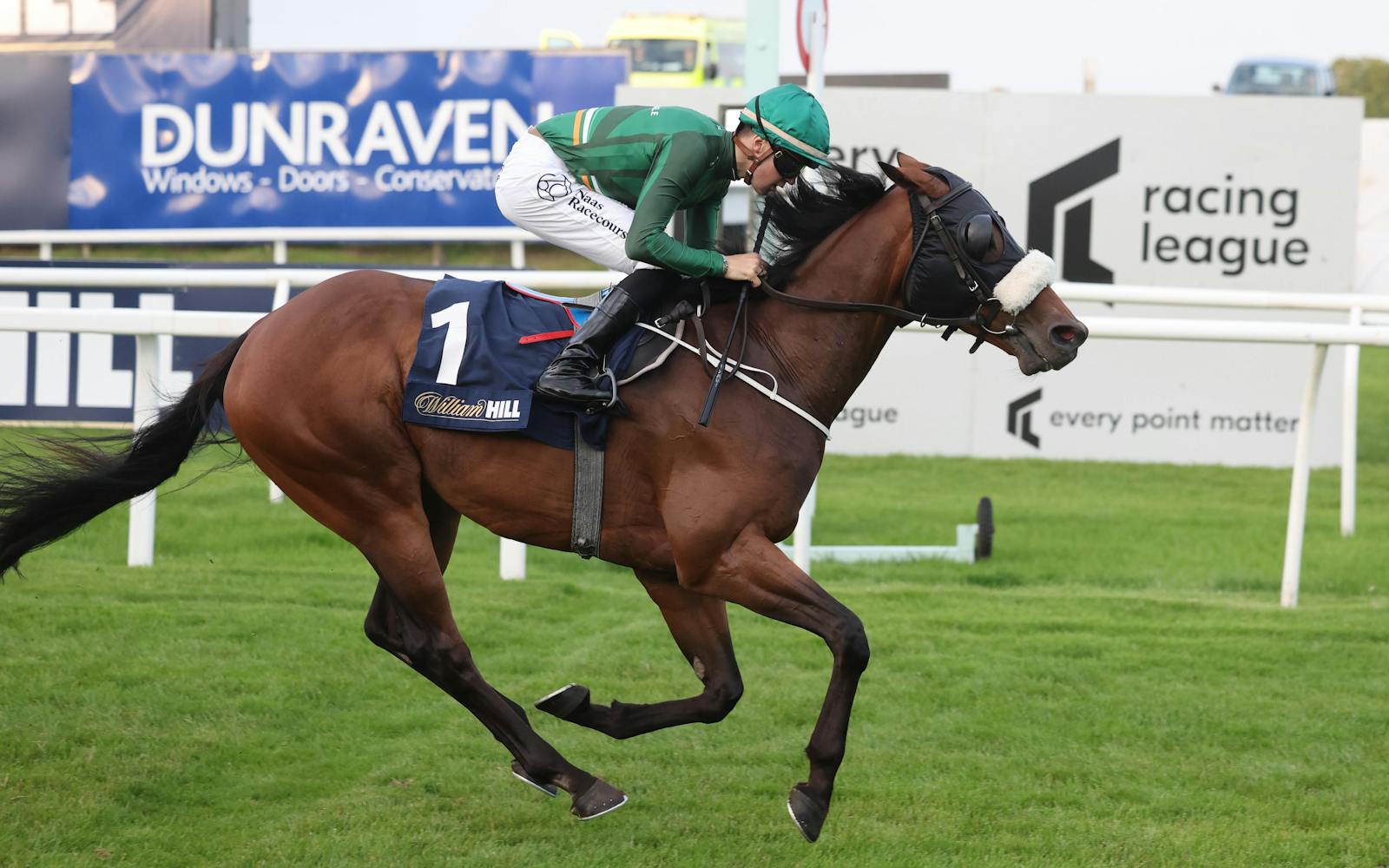 Eve Johnson Houghton and London & The South landed the opening contest with Cabinet Of Clowns, with Matt Chapman's team ultimately ending the night third on 231 points.
Johnson Houghton said: "Normally, stall one is the draw of death but Cabinet Of Clowns does not like people getting in his way and it worked out well. I love Chepstow and it is always quite a lucky track for me. The Racing League prize money is fantastic. Some weeks it will work for me [to have runners] and some weeks it won't. It worked for me this week, hence why I have four runners."
Scotland, The North and Yorkshire were all in the winner's enclosure for the first time this year.
The North (217 points) claimed the finale with Richard Fahey's Ramazan, with the total prize fund of £100,000 making it the richest Flat race ever run at Chepstow.
Winning jockey Oisin Orr said: "We sent a lot of horses down here tonight with chances. We were knocking on the door and it is nice to get the big race of the night. Ramazan has run well in some of those big handicaps at Ascot – I do think he's a nice horse. He is going the right way and hopefully he can keep improving."
Yorkshire's (147 points) five-furlong handicap winner Manila Scouse was having his third start in 12 days, following up a second behind subsequent Stewards' Cup hero Aberama Gold at York and a victory at Haydock Park.
Winning rider David Allan said: "Manila Scouse is tough. That is his third run in the last 10 days or so and he has been solid every time. He is as game as they come and the drop back to five with a bit of cut was perfect for him. It was about time we put one on the board and hopefully we can keep it going!"
Andrew Balding, who switched allegiances from London & The South to Scotland (58 points), was on the scoresheet with his first runner as Totnes posted an easy victory in the 10-furlong handicap for three-year-olds.
Scotland's manager Linda Perratt said: "Thank the Lord we are off the mark! Totnes won very easily. Andrew thought she was a really nice horse and she has proved that today. The only question mark was whether she would handle the track but she certainly did so. It was peach of a ride from Paul [Mulrennan]."  
The East (187 points) was the only team not to register a winner, which has seen Frankie Dettori's side slip from second to fifth.
For full race results, league tables and lots more see the brilliant Racing League microsite from our partners AtTheRaces
See all the week 2 race replay videos:
(refresh page here to load embedded Twitter posts)
Race 8
Race 9
Race 10
Race 11
Race 12
Race 13
Race 14