Night three of Racing League takes place at Newcastle on Thursday, August 25, with leader London & The South aiming to build on a dominant start.
London & The South has 340 points after sending out six winners across the first two fixtures, opening a 71-point lead over closest challengers Wales & The West.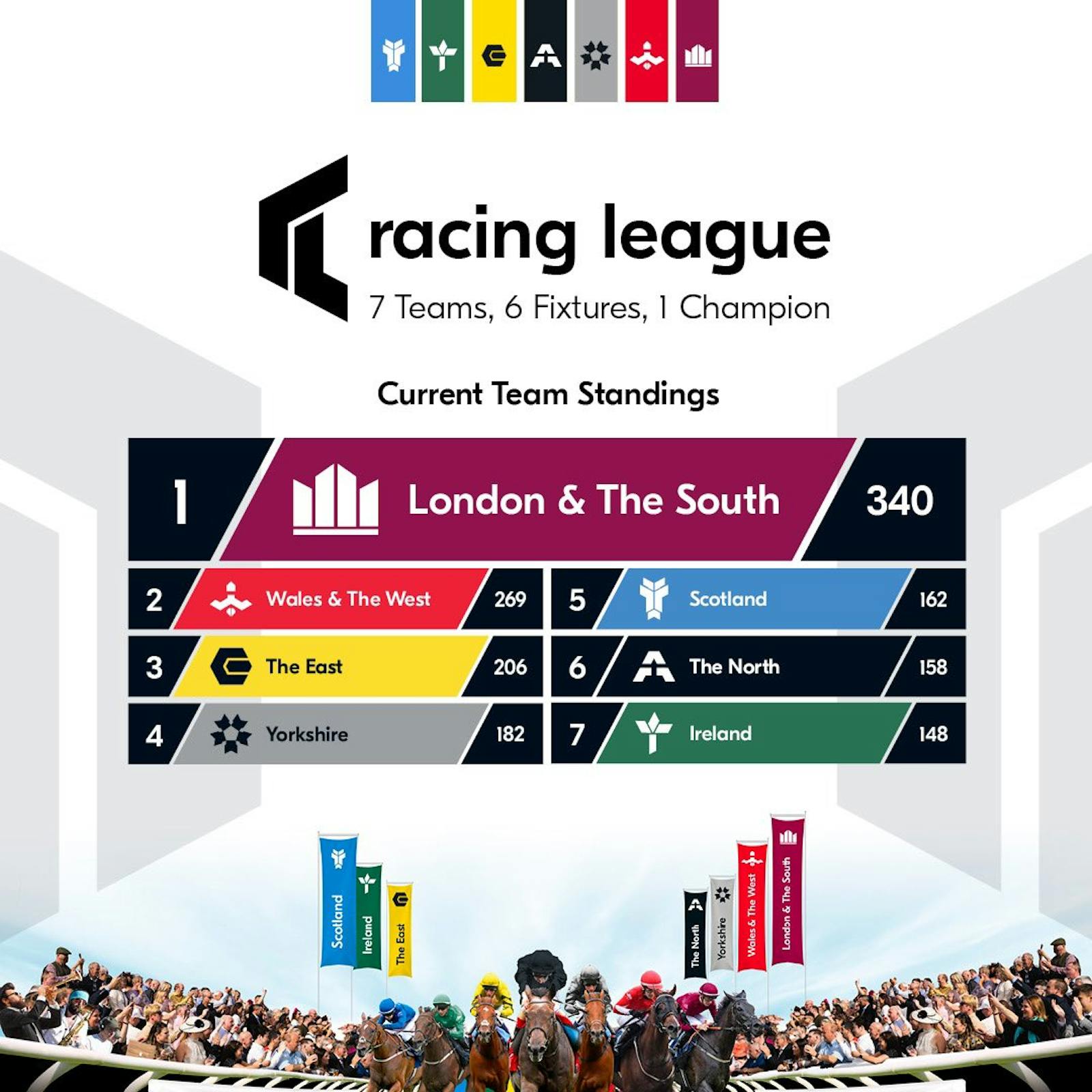 Team Standings after race week 2
After finishing bottom on the opening night at Doncaster, The East produced a strong showing at Lingfield Park, moving Rupert Bell's team up to third on 206 points.
The East is one of two teams to have a full complement of runners at Newcastle alongside Yorkshire (182 points), with last year's Racing League top jockey Jack Mitchell booked for five rides.
Bell said: "After all the bad luck we had at Doncaster, it was great to get the ball properly rolling at Lingfield. We got off to a flying start with Rae Guest's mare Cry Havoc and then scored consistently well for the rest of the night.
"I am really looking forward to this week, as we have a full book of runners. There is pressure on my brother Michael, who has three nice chances including the unexposed Baltimore Boy in the 6.45pm.
"Roger Varian was keen to run Seven Pockets and Dinoo. It is interesting because Roger could have run another horse in Dinoo's race, who ran creditably for us at Lingfield, but he was particularly keen for Dinoo to line up instead. Even though the horse has not run this year, I bowed to his judgement because, frankly, who am I to tell Roger Varian!
"This week is all about closing the gap on Matt Chapman and London & The South. I came back with a vengeance last week, similarly to Erik ten Hag last night, and I just hope it wasn't a one hit wonder.
"On a serious note, I would like to thank all my trainers for being so understanding. They know it is not straightforward for me, particularly when you have 32 trainers, and I am doing my best to accommodate everyone who wants to be involved."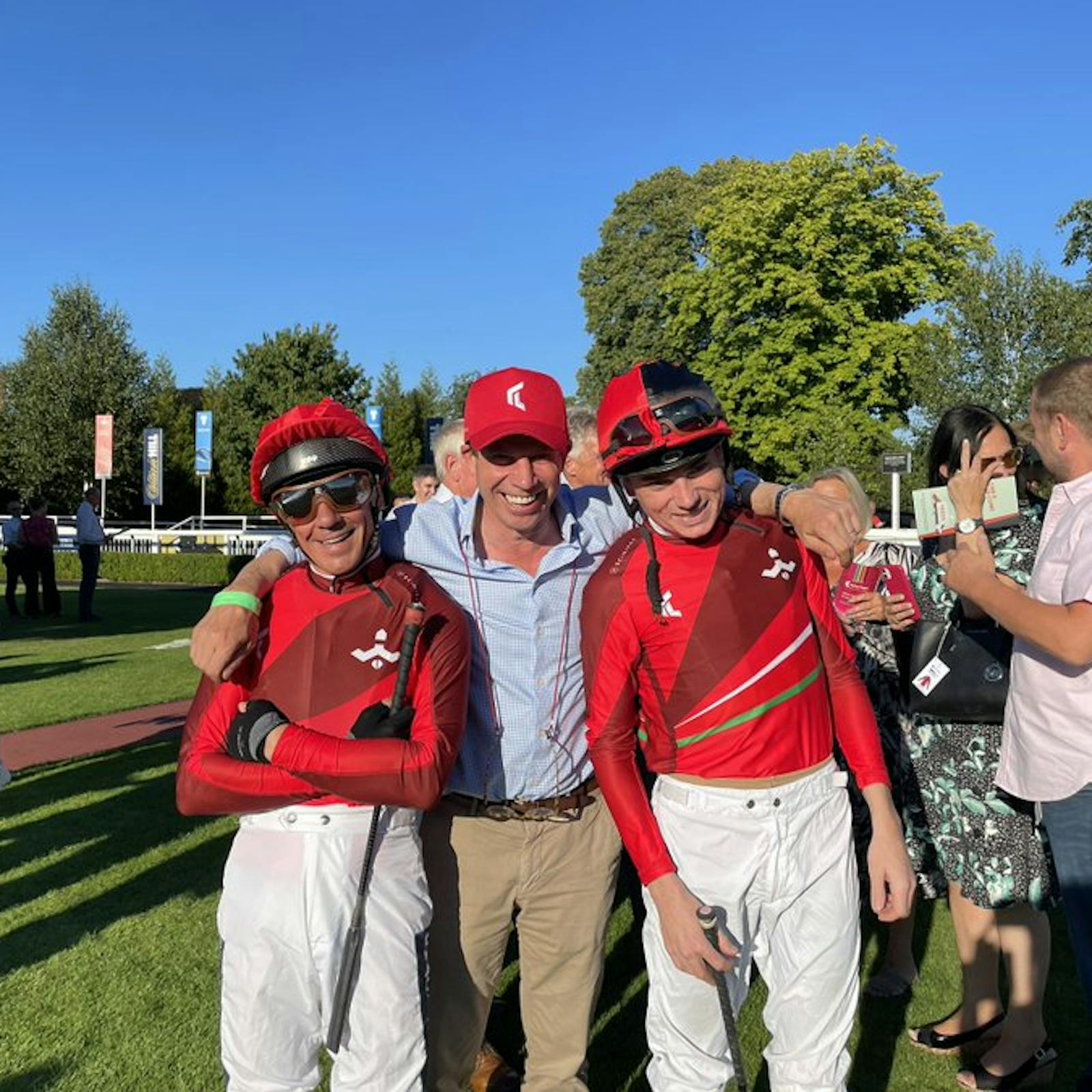 Frankie Dettori and Callum Shepherd will ride again for Wales & The West at Newcastle in Race week 3
Team manager Mick Quinn has high hopes for The North (158 points), with the competition taking place on home soil this week.
Quinn said: "I have one of the smallest teams of trainers and the pool of horses is a bit smaller than we thought it would be for various reasons, although this week we look to have a very competitive team of runners.
"Having had good support from Richard Fahey, Brian Ellison and Scott Dixon so far, it is great this week to bring Michael Dods, Rebecca Menzies and Declan Carroll into the fold with their first runners.
"In fairness, a lot of our horses are going in there with chances – I don't think there is anything you would write off. I think the nursery in particular could be a strong race for us with Michael's horse Prairie Falcon, who won at Glorious Goodwood last time out, and Minnesota Lad both heading there in great form.
"I am going to have a deep study of the opposition, but it would not surprise me if we played a joker this week. I am hoping this fixture as well as Southwell and the closing fixture at Newcastle will be where we can make up some ground."
Ireland is bottom of the pack with 148 points, although team manager Kevin Blake is hopeful that this fixture could kickstart a move up the table.
Blake said: "It was nice to get a winner on the board at Lingfield. We are struggling for runners a small bit and by necessity we are taking a quality over quantity approach!
"The Irish-based runners are coming in dribs and drabs now. I expect there will be more next week, which will be a help, but we are swimming against the tide a bit compared to some of the other teams.
"I think Riot has a nice profile in the seven-furlong handicap for a very in-form trainer in David O'Meara. I would imagine he will be our Nap of the meeting.
"We have a couple of other decent chances and, although I doubt any of them will be short prices, there are cases to be made for them if things click on the night."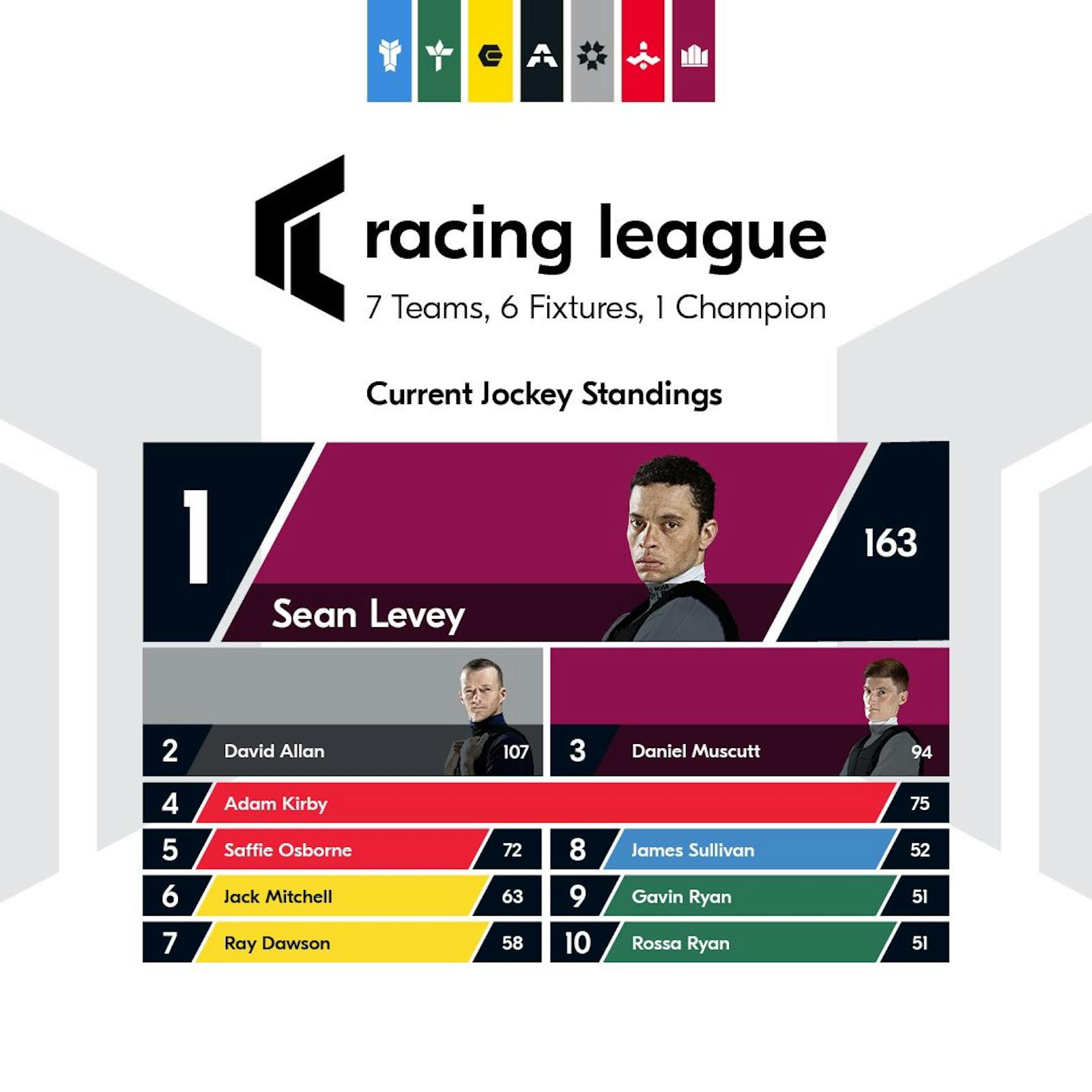 Jockey standings after race week 2