Wales & The West within one point of London & The South at midway point
Racing League is finely poised at the halfway stage, with a single point separating London & The South and Wales & The West following last night's fixture at Newcastle.
London & The South, who have an overall total of 428 points, had a 71-point cushion at the start of the day but a haul of 158 points for Wales & The West has all but eliminated the deficit.
Tregony was one of two winners on the card for Wales & The West, taking the 10-furlong handicap under Saffie Osborne. The Clive Cox-trained filly becomes the first horse to win two Racing League races this season, having also scored at Lingfield Park.
Osborne said: "I won a Racing League race on Tregony last year and this is her second win this season. She settled really well today whereas at Lingfield she was a bit awkward. Today she did everything in a really nice rhythm. She is quirky but she has so much ability and it is all about keeping a lid on her."
Wales & The West doubled up with impressive two-year-old Zaman Jemil for Harry & Roger Charlton, who was a second winner of the competition for Frankie Dettori.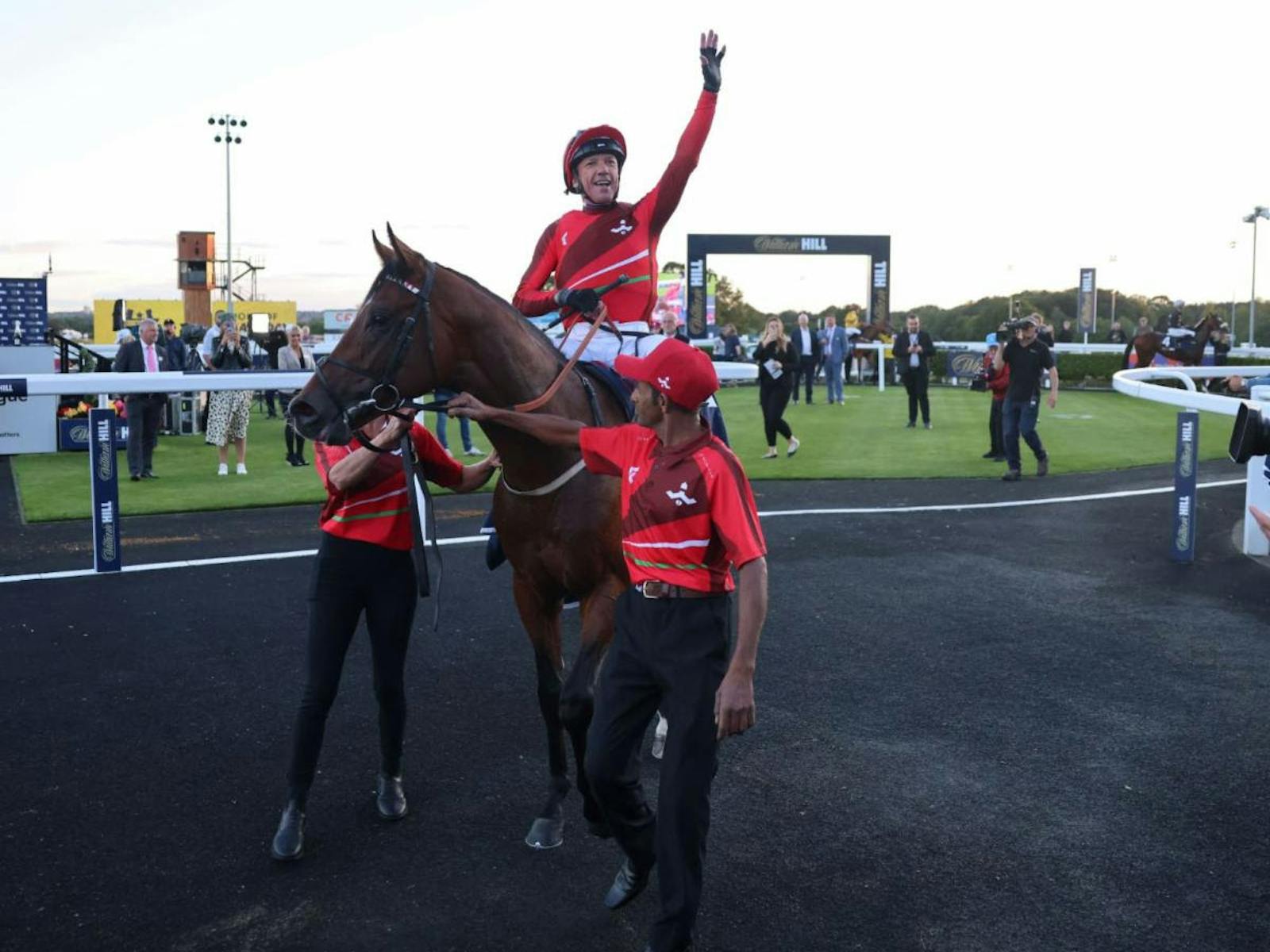 Frankie Dettori after winning on Zaman Jemil for Wales & The West (credit: Grossick Photography)
Team manager Jamie Osborne said: "We would have taken this at the start of the night. I think we were 70-odd points behind London & The South beforehand, so to move within one at the halfway stage puts us in a good position.
"We are clearly one of the teams that can win the competition, whereas I think you can probably rule out some of the other teams given the amount of ground they have to make up. I would imagine if there was betting on it, we would be second favourite behind London & The South.
"My trainers are all up for the challenge and I think we can potentially get stronger teams of runners through the second half of the competition."
The East (332 points) and jockey Kieran Shoemark also enjoyed two winners, with Doncaster runner-up Wynter Wildes going one better in the opening contest and Fresh Hope pouncing late under a patient ride in the seven-furlong handicap. Both horses are trained by Charlie Fellowes.
Team manager Rupert Bell said: "Fair play to Charlie, to have two winners is brilliant. We knew Fresh Hope was unlucky at Doncaster and the difference tonight was that the luck came for Kieran. It was very interesting viewing and a masterclass in patient riding. That is why my trainers are keen to use Kieran when they can because he knows the time of day."
Shoemark added: "It was quite obvious that Fresh Hope enjoys being patiently ridden. She probably is not one you want to get to the front on too soon either. It all went perfectly and we had a lot of luck go our way. The gaps came when we needed them and she won well.
"Wynter Wildes has been very consistent. I would say she bumped into a rapid improver of Andrew Balding's [Scampi] last time out. She deserved this win and is incredibly tough. We did not go particularly quick but I was not concerned because there was plenty of time up the straight to get involved, and she kept finding."
Marco Ghiani's first ride of this season's Racing League was a winning one as he guided Menai Bridge to victory in the mile handicap for London & The South. Trained by Charlie Hills, Menai Bridge has now registered two wins, a second and a third from four Racing League appearances.
Ghiani said: "Menai Bridge did not jump very well. Watching the previous races, everything was unfolding on the stands' side, so I just followed my team-mate Dan Muscutt. I won on Menai Bridge at Lingfield earlier this year and knew that I did not want to get there too soon. Thankfully, it worked out perfectly."
Yorkshire (311 points) remain fourth on the leaderboard, with Badri's dominant success for Ruth Carr in the penultimate six-furlong handicap the highlight for Leonna Mayor's team.
Winning jockey Paul Mulrennan said: "Badri absolutely bolted in. He seems to really like it here and I think there is another race for him back here in a few weeks. I think he was actually Battaash's lead horse a couple of years ago when he was with Charlie Hills, so he is a horse with plenty of ability."
The final race of the night went to The North (258 points), with Show Me Show Me (Richard Fahey) getting the better of Yorkshire's Mattice and The East's Faustus in a photo finish.
Team manager Mick Quinn said: "I am over the moon to get a win at Newcastle on our home ground. The horse just kept finding and it was great to do it in a photo finish. Richard supported us with eight runners tonight and we have not had any luck but thankfully we booted the lucky last in."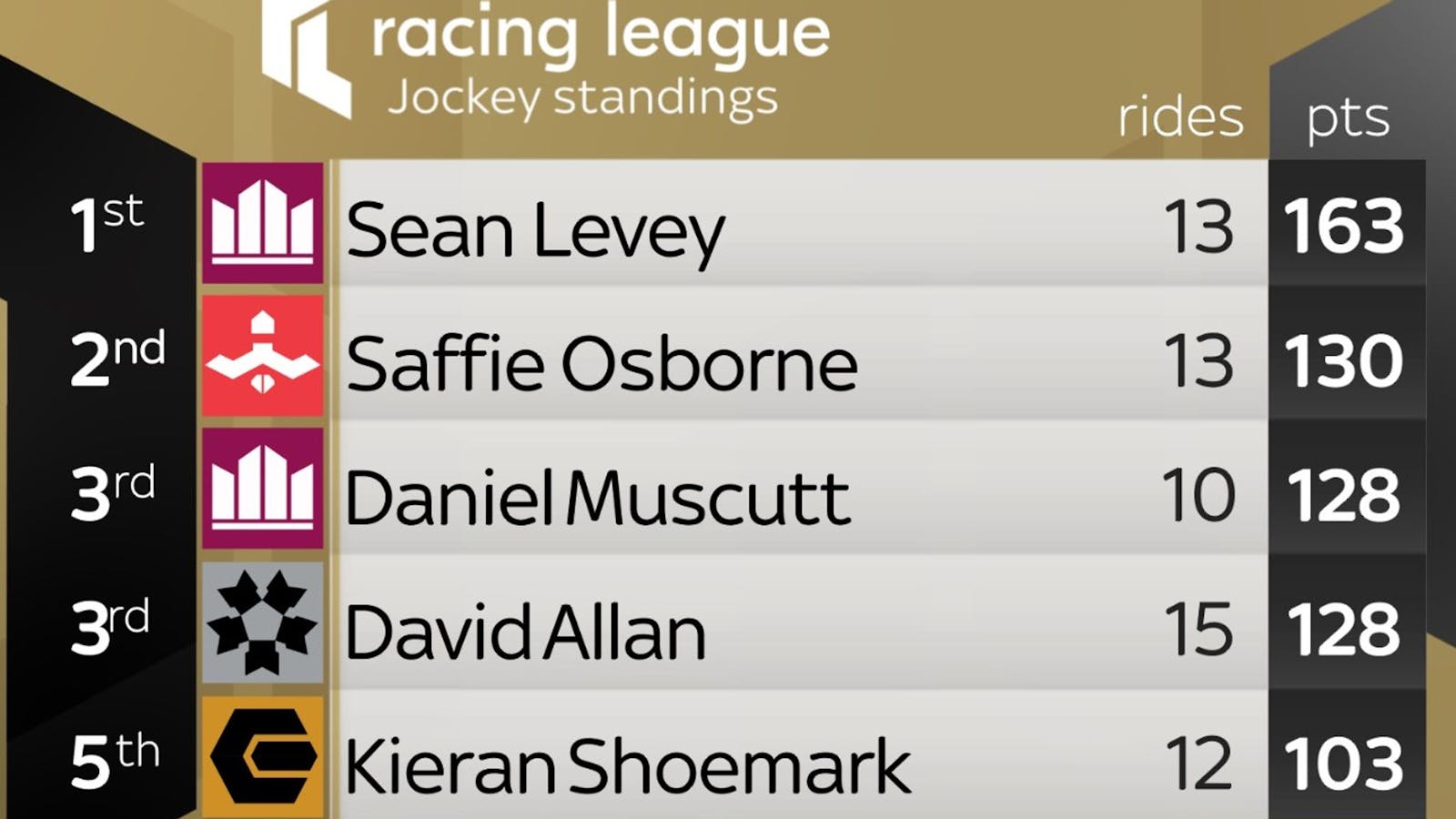 Jockey standings after week 3 - for full race results, league tables and lots more see the brilliant Racing League microsite from our partners AtTheRaces
London & The South's Sean Levey, who was not riding at Newcastle, leads the jockey standings on 163 points. He is followed by Yorkshire's David Allan (146 points) and Saffie Osborne (130 points) for Wales & The West.
The North was the only team to play a joker – finishing 7th and 10th in race six. Each team is limited to two jokers across the 42 races.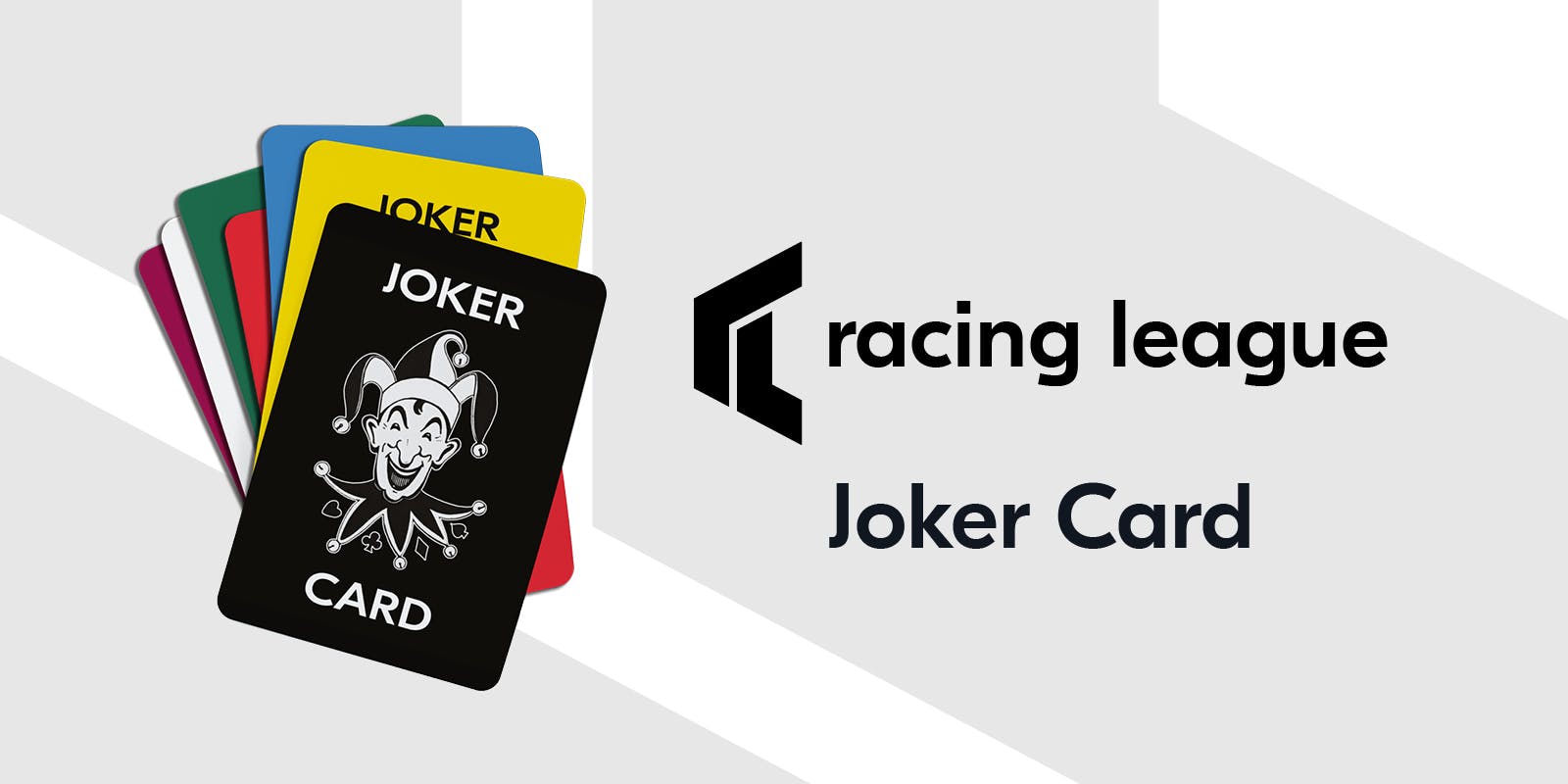 See all the week 3 race replay videos:
(refresh page here to load embedded Twitter posts)
Race 15
Race 16
Race 17
Race 18
Race 19
Race 20
Race 21